Cork CIL is now on Facebook!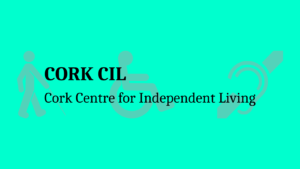 We have created a Facebook page to create a community, a welcoming and authentic environment for all Service Users, staff, stakeholders, and friends of CCIL to share information and connect. We intend to use this page to share information and developments.
In order to keep the Cork CIL Facebook page a friendly and welcoming space for everyone, we have created some rules and guidelines regarding posting, commenting, and generally using the platform. Please see the Facebook Community Rules here.
If you have any questions or concerns about anything in these documents, please contact us and we will be happy to discuss.
You can find the Cork CIL Facebook page here: Cork CIL Facebook Page
If you are on Facebook, please like the page and share it with your online communities.
Posts from followers are welcome and will make this a shared and engaging space, we want to hear your good news stories and topics that are relevant to Cork CIL, its PAs and Service Users, the disability sector as a whole and the Cork local community.
If you would like to share any article/video/post please email socialmedia@corkcil.ie