May Update
Welcome to our May Member update.
We extend an invitation to attend our online briefing on the HSE Service Plan 2023 with Bernard O'Regan and Brian Higgins from the HSE, and to a session with Hannah Grene of Barncat Consulting on the development of our Three Year Advocacy Strategy.
We congratulate the 15 self-advocates who completed the Community Based Self-Advocacy and Mental Wellbeing Training with DFI's Áine O'Sullivan.
We have some updates on the Neuro-Mapping Report launch and on our recent briefing on the Regional Health Areas with Liam Woods.
We are in the process of developing our Budget 2024 key messages and campaign and we would like to hear from members you about your main priorities will be for Budget 2024 so that we can amplify your message.
In this month's Member Spotlight we welcome two new members of DFI – the Irish Heart Foundation and Youth Advocacy Programmes Ireland.
Say hello to our new DFI Members -The Irish Heart Foundation and Youth Advocacy Programmes Ireland

This month we are spotlighting our two newest members of DFI. We extend a warm welcome to the Irish Heart Foundation and Youth Advocate Programmes Ireland.
The Irish Heart Foundation is the national organisation supporting and campaigning for people who have been impacted by strokes, heart and circulatory diseases. Their mission is to stop preventable deaths and disability from heart disease and stroke and to support all those living with these conditions. Delivering services to almost 8,000 people across Ireland last year, they remain Ireland's national charity fighting stroke and heart health.
As our newest Affiliate Member, the Irish Heart Foundation is looking forward to working with similar DFI members and the DFI team to ensure people living with invisible disabilities are finally recognised.
Our newest Associate Member is Youth Advocate Programmes Ireland (YAP). Established in 2009, YAP has grown to become the national supplier of intensive support programmes for young people and their families in Ireland. YAP works to change the lives of children, young people and families in need of support by providing community-based, strengths focused, inclusive and flexible services empowering them to achieve their own goals.
As providers of the YAPAbility Programme the YAP team are looking forward to becoming engaged as active DFI members, particularly regarding policy and change within the disability sector.
All of the DFI team welcome both new members on board and we look forward to working closely with them.

Invitation to briefing on the HSE Service Plan 2023

Bernard O'Regan, HSE Head of Operations – Disability Services, and Brian Higgins, Assistant National Director: Change Planning and Delivery – Disability and Mental Health Services, will deliver a briefing to DFI members on the 2023 HSE National Service Plan on Friday 25 May from 11.30am to 1.00pm.
Email Cathy to confirm your attendance.
Neuro-Mapping report launched by Minister Anne Rabbitte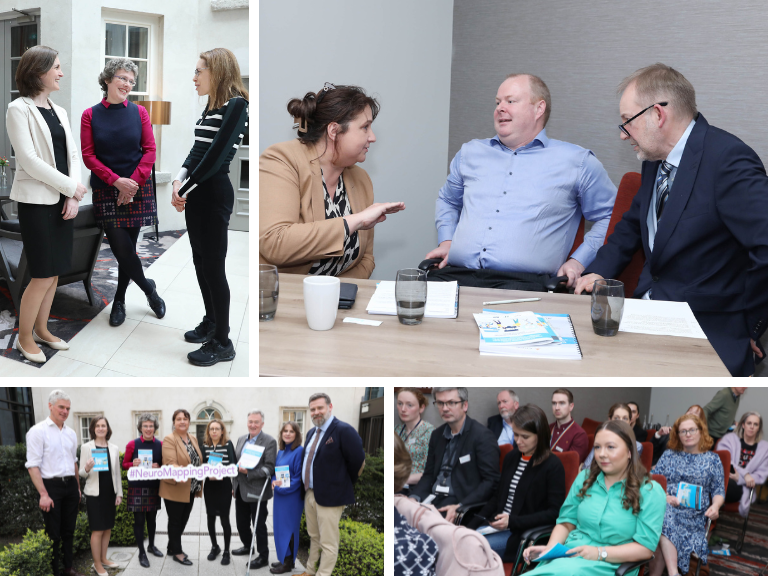 Over 40 people attended the launch of the report of the Neuro-Mapping Project by Minister Anne Rabbitte, which took place in Dublin on 19 April 2023. It was great to see so many DFI member organisations in attendance.

The Neuro-Mapping Project is a joint partnership between the HSE, the NAI and DFI which was funded by the HSE Strengthening Disability Fund.
The three key outputs from the Neuro-Mapping project are:
The development of a unique service mapping template, which identifies 98 services across Ireland, categorising them together with agreed and standardised service descriptors.

Baseline Mapping of all services across each Community Healthcare Organisation (CHO), showing the range and scale of neuro-rehabilitation supports provided in the community by voluntary organisations, as detailed in the report.

Documented good practice examples of joint service initiatives between voluntary sector providers and statutory services provided by the HSE, as detailed in the report.
The Project Partners (DFI, HSE and NAI) have agreed to progress several key actions in the next phase of the project to address the report's findings and these will be linked to the work plan of the HSE National Steering Committee on Neuro Rehabilitation. We will be informing all stakeholders of these actions in the next few months.
Click on this link to access: the service mapping template, summary leaflet (print and audio version) and the full report on the project.
DFI briefing on the Regional Health Areas with Liam Woods of the HSE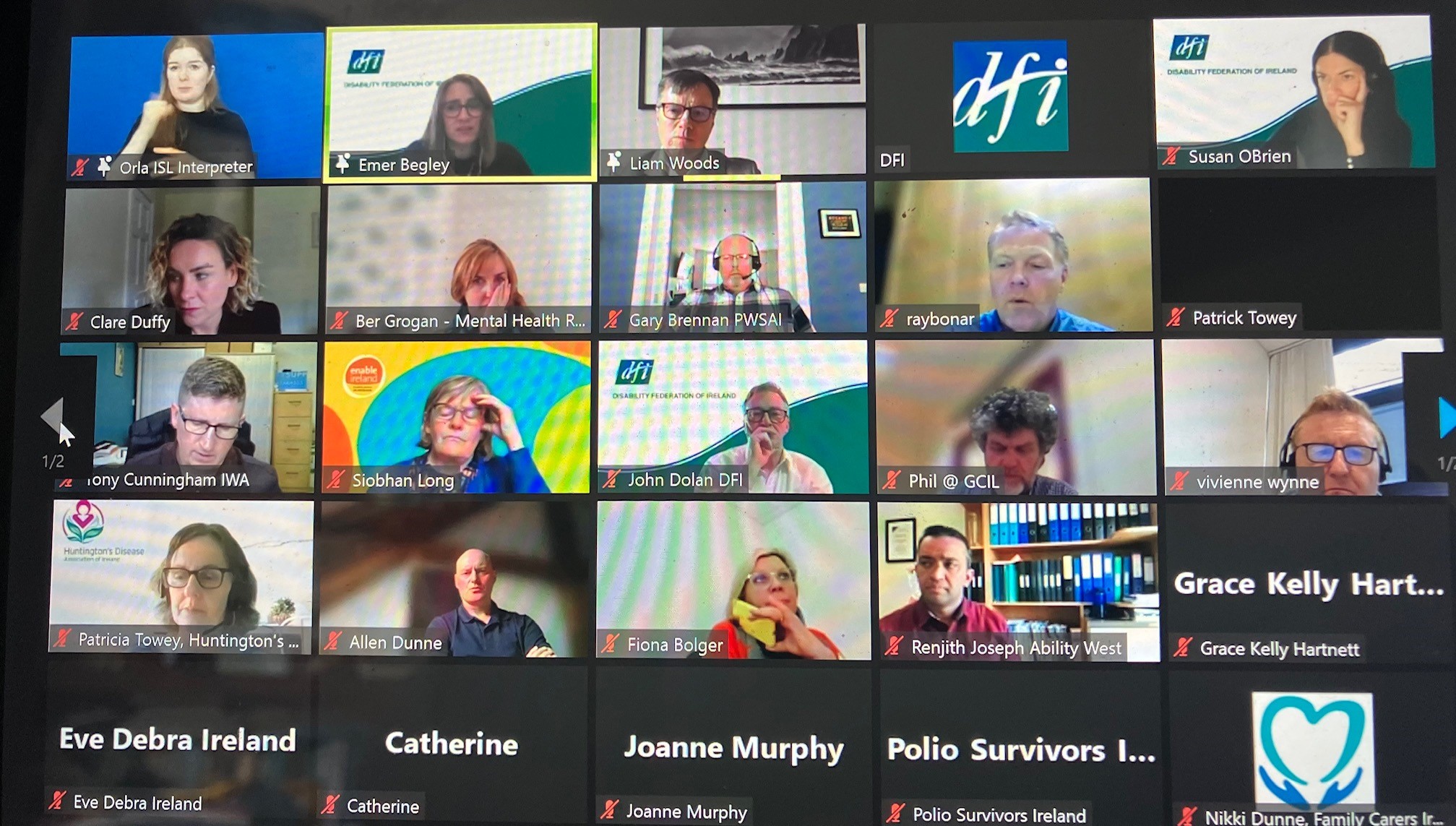 We held a briefing between our members and Liam Woods, HSE lead for the development of the Regional Health Areas, RHA, on 5 May. This was an opportunity to hear about the development of the new structures and to raise issues/areas of concern.
The RHAs are part of the realisation of SláinteCare; collapsing the existing seven hospital groups and nine Community Health Organisations into six new Regional Health Areas. The RHA implementation plan which will go to government for approval later this summer. Work will then commence on the implementation programme.
You can watch Liam's presentation here – you will be asked for a password which is $2a*Y$d6. You can also access his PowerPoint presentation.
DFI's Emer Begley and Allen Dunne are engaging with the HSE/DoH RHA team and have attended several daylong workshops to inform it's development. DFI will also join a new RHA Integrated Service Delivery Workstream Group, where we will continue to raise issues of concern and seek clarity on the new structure.
If you have any further thoughts, queries or questions do get in touch.
Invitation to attend online meeting of DFI Quality and Standards Advisory Group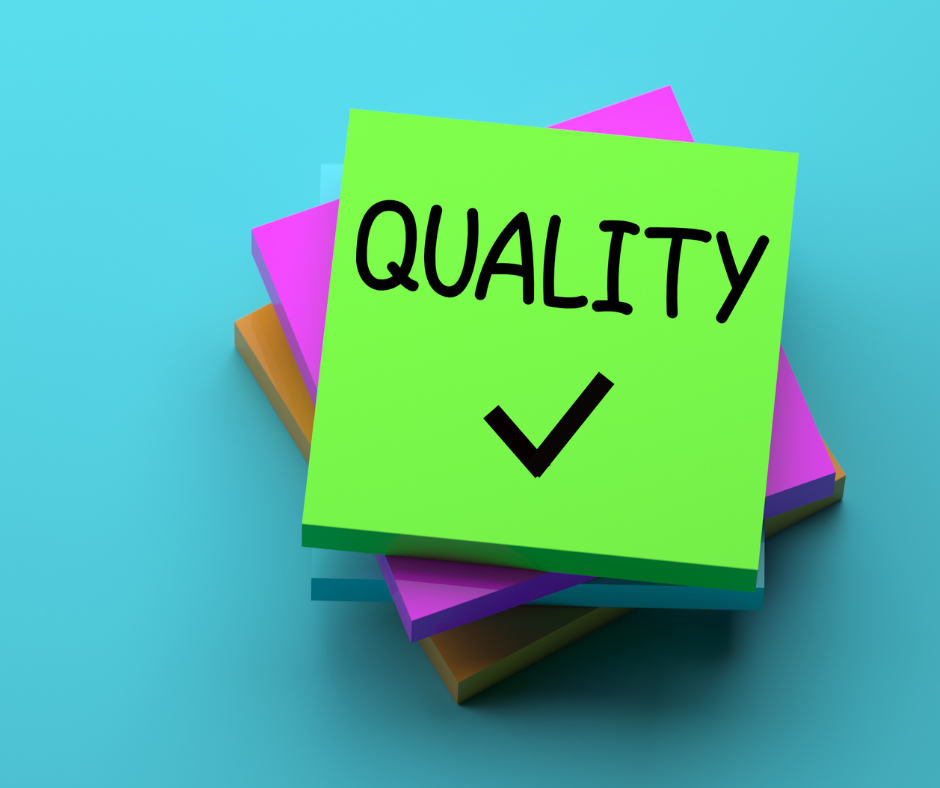 The Office of Quality Improvement within the HSE will be attending the next virtual meeting of the DFI Quality and Standards Advisory Group. Your DFI Representatives across key areas of Assisted Decision Making, Safeguarding, HIQA and more will be in attendance. This space will provide DFI members with the chance to discuss recent developments together and with the HSE.
Date: 31 May 2023 Time: 11am – 12:30pm
To confirm your attendance please email Cathy.
NASS updates

DFI are continuing to work with the HRB to support greater profile of DFI members onto the National Ability Support System, NASS each year. We are planning an event in June to showcase what's involved in being a report writer to NASS.
Do you want to know more about what is involved in 'uploading' to NASS for your organisation?

Do you want to know who to contact in the HSE and HRB locally to talk through queries?

Do you want to understand more fully what is required for compliance as a HSE funded organisation in terms of NASS?
We encourage any organisation who has a responsibility to input into NASS, and has queries or questions, to attend. Please ontact Cathy.
Also, just to note that several annual publications will be released by the Health Research Board, HRB throughout May and June including the Children's Services Bulletin on the 19 May and the Adult Services publication mid-June.
Actioning Advocacy
Congratulations to self-advocates on completion of mental wellbeing training in Cork

A Community based self-advocacy and mental wellbeing training course was delivered to 15 participants from all around Cork County by DFI's Áine O'Sullivan over six weeks in February and March.
Pictured above are some of the self-advocates attached to Rehab Care in Cork along with with friends and support staff. Congratulations to Ger, Margaret, Rosarie, Mary and Kieran, who received their certificates from Áine on 13 April.
We congratulate all those who took part in the training. Certificates were also presented at the National Learning Network in Blarney and Holyhill, Cork.
Policy & Research
Budget 2024 Campaign – Let us know your priorities

We are in the process of developing our Budget 2024 key messages and campaign. We would like to hear from you about what your main priorities will be in Budget 2024 so that we can amplify your message.
Send your pre-Budget submission or an overview of some of the main areas that you will be focusing on to India.
Housing Update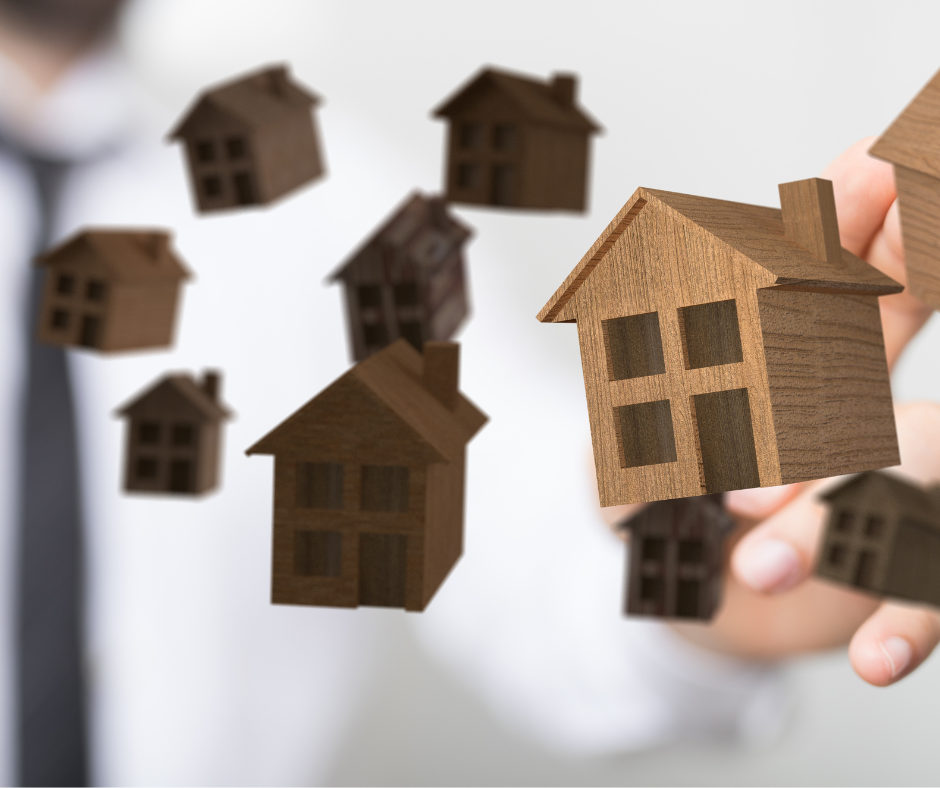 The Housing Strategy for Disabled People 2022-2027, which DFI is a member of, met for the second time on 2 May. We continue to raise the urgent need to publish the implementation plan through this forum and politically.
Recently, we also responded to a questionnaire as part of a Housing Commission consultation on long-term housing policy post 2032. We raised a range of issues including universal design, reform of housing regulations, Housing Adaptation Grants, and the need for disabled people to have equal access to social housing, private rentals and home ownership.
The National Standards Authority of Ireland are developing a Technical Standard on Universal Design Dwellings. The standard will specify requirements and recommendations for the design of accessible, usable, flexible and adaptable Universal Design Dwellings, ranging from apartments to individual houses. They are calling for interested parties to participate in this work, including disabled persons, housing providers, researchers, local authorities, organisations etc. Learn more about this work, including how to get involved on the NSAI website.
If you would like to know more about any of the above, or you would like to be linked in to DFI's housing work on an ongoing basis, please contact Ríona.
Social Welfare Appeals Consultation – deadline 19 May

The Department of Social Protection is undertaking a review of the regulations governing social welfare appeals. Every year it is striking to see how many Disability Allowance applications are initially refused, but are then awarded after an applicant appeals the decision. This is thus an important review in terms of its impact on people with disabilities.
You can read more about the proposed changes to the regulations, and the consultation, here. If you're interested in this issue or have any inputs for DFI's submission, please email Fleachta.
ESRI Research: Most people support policies that favour disabled people, but some conceal negative attitudes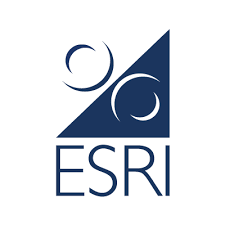 The ESRI recently released a fascinating research paper. The study aimed to test whether certain biases influence support for disability policy in Ireland: social desirability bias (i.e. the tendency for survey respondents to alter their responses in order to present themselves in a positive light); and inattention to the implications of policy support (e.g. that welfare policies require funding).
In the study, which was funded by the National Disability Authority, a nationally representative sample of 2,000 adults were asked about their opinion of a range of different disability policies. Together the survey experiments covered a range of policy issues and types of disability, including support on the cost of disability, support for prioritisation in social housing, and respect for disability parking spaces. You can read more here.
Sign up to attend the Social Inclusion Forum on 1 June 2023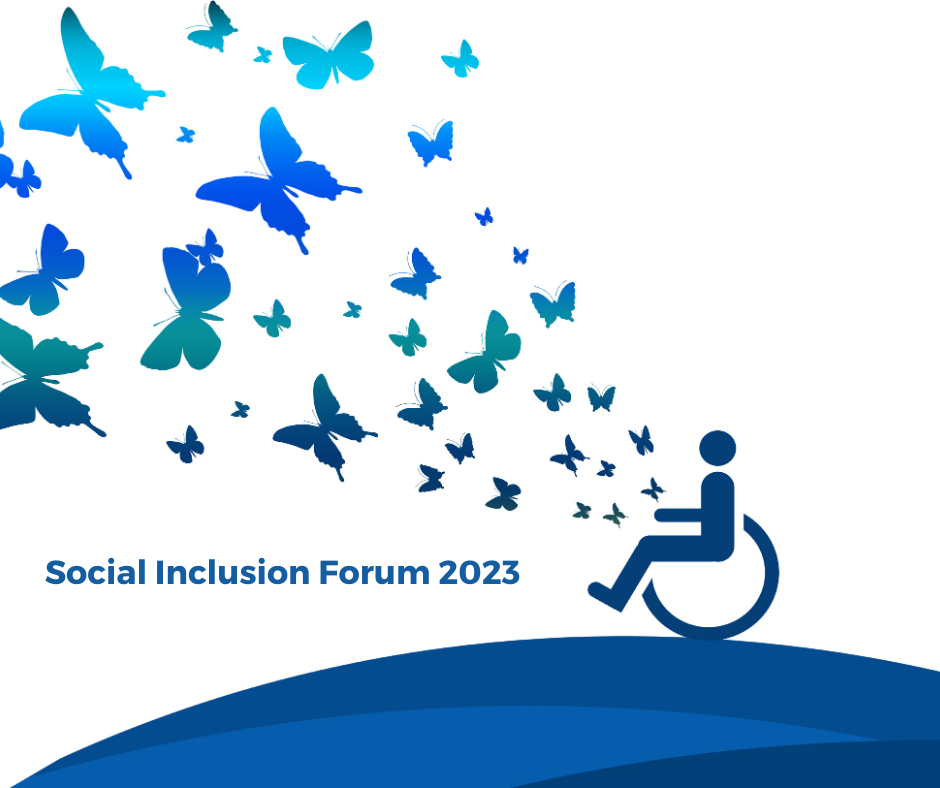 The Social Inclusion Forum is an annual national event hosted by the Department of Social Protection. It provides people affected by poverty and social exclusion, as well as the community organisations representing them, the opportunity to come together with officials from relevant Government Departments and the Minister for Social Protection to discuss poverty and social inclusion policy and related issues of common concern. It also allows for discussion about the implementation of the Roadmap for Social Inclusion, the national strategy for poverty reduction and improved social inclusion.
The 2023 Social Inclusion Forum is being held on Thursday 1 June 2023 at the Radisson Blu Royal Hotel, Golden Lane, Dublin 8. We encourage DFI members, and the people they work to support, to attend. Those who are unable to attend in person can join the event online (subject to availability). DFI attended preparatory meetings and raised concerns about disability poverty, and we will also attend the social inclusion forum ourselves. Read more and sign up at this link.
An opportunity to inform DFI's Three Year Advocacy Strategy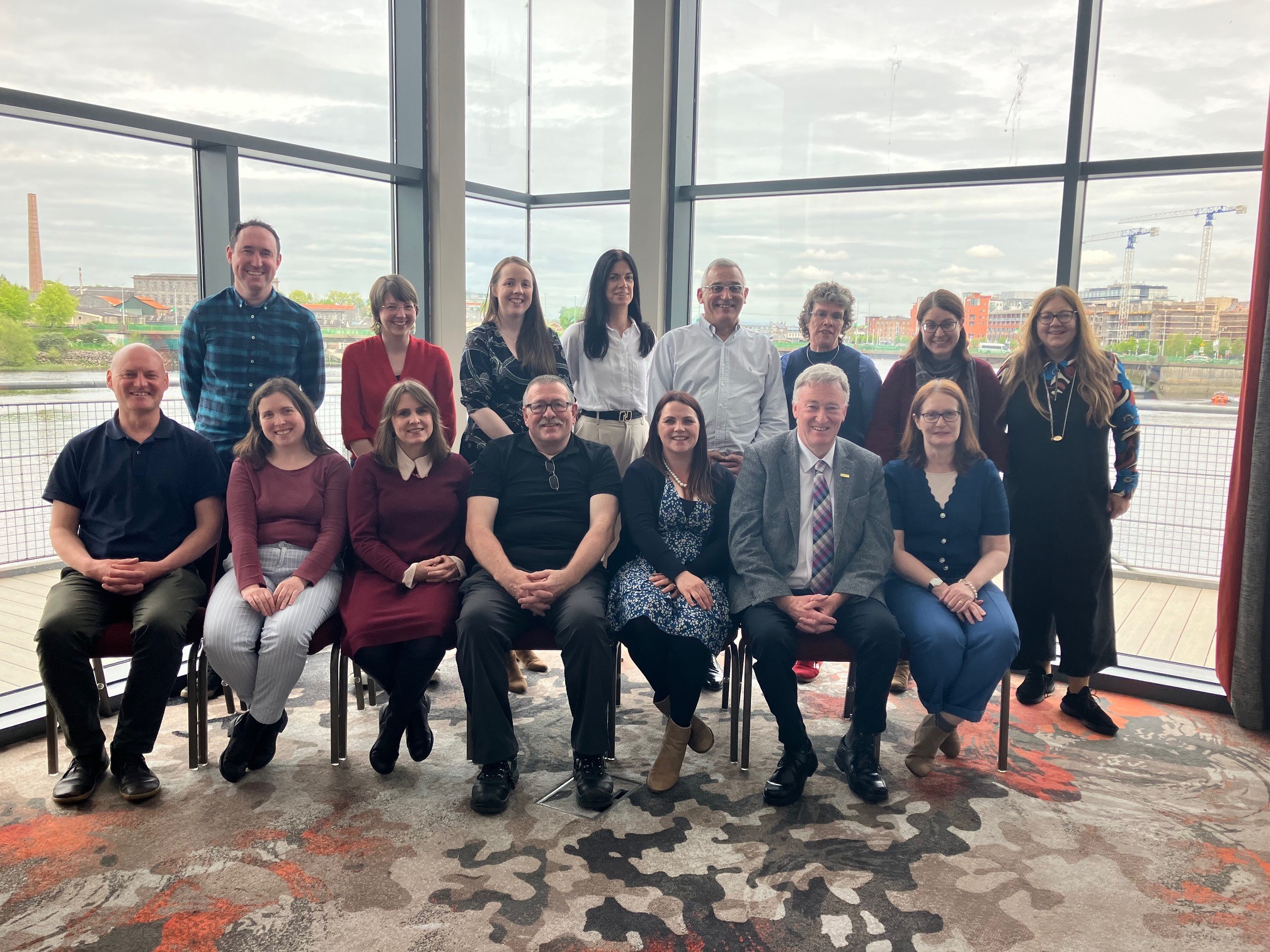 DFI staff gathered in Limerick on 2 May to discuss DFI's three year advocacy strategy, currently being developed with Hannah Grene from Barncat Consulting. The day provided an opportunity for staff to reflect on DFI's past advocacy achievements and approaches and to consider future possibilities.
To further inform the strategy, DFI wants to engage with you through our regular channels and forums, as well as reviewing past consultations and external literature. If you would like to take part more directly in shaping the advocacy strategy we invite you to join us for a one hour online woirkshop on Monday 22 May at 11.30am.
Please email India to register and to receive a meeting link.
Final chance to have your say in the Adare Human Resource Management HR Barometer Pulse Survey 2023 – closing on Friday 12 May

As a key Strategic HR Partner of the Disability Federation of Ireland, Adare Human Resource Management is calling on all DFI members to take part in their HR Barometer Pulse Survey 2023, this time taking the pulse on key and specific areas to ensure you are provided with the most comprehensive research analysing the impacts, challenges and opportunities within the HR and Employment Law landscape in Ireland, and we invite you to participate.
Adare want to hear from organisations with 20+ employees. As a DFI member, you can have your say here.
The survey will take 8-10 mins to complete. All responses are anonymised. The closing date is Friday 12 May 2023.
Irish attitudes to the charity sector – Survey Findings from the Charities Regulator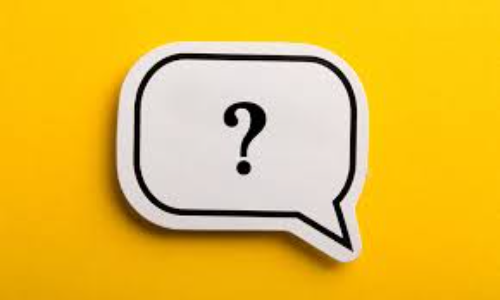 Nine out of ten adults in Ireland donated to a charity over the last year, according to new research from the Charities Regulator.
The survey, which was conducted for the Charities Regulator by Amárach Research, showed strong public support for greater enforcement, tighter controls on charities by the Regulator, and more checks on charities' activities.
The general public want to know how their donations are used, and to see evidence of what has been achieved by the particular charity that they have donated to.
The types of charities that were most strongly supported during the past 12 months include medical or health related (44%), homeless or refuge services (43%), local community organisations (41%), children or youth services (29%) and animal rescue or welfare (29%).
More than 8 out of 10 people (84%) feel that charities and the work they do in Irish society is important, while three-quarters of respondents believe that the impact of charities is significant.
You can read the full report here.
Save the Date: Carer's Week 2023 from 12 – 18 June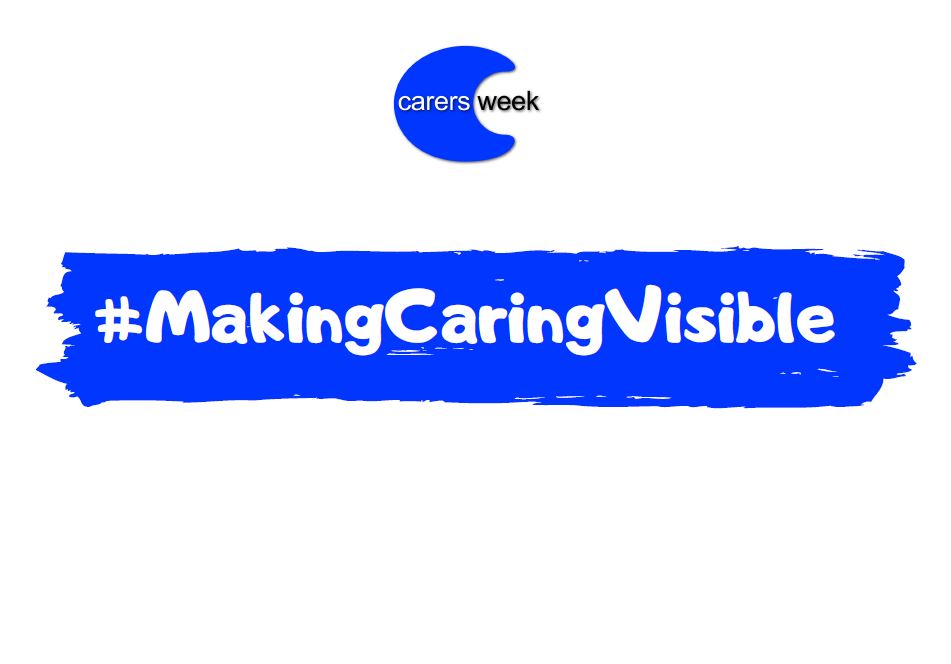 DFI is delighted to be a partner for Carer's Week again this year which takes place from 12 – 18 June.
There will be a mixture of face-to-face and virtual events taking place which will allow the week to be inclusive for everyone. The theme for this year is #MakingCaringVisible, raising awareness around the role that a family carer lives every day and highlighting the feelings they may experience around isolation and exclusion.
If you are hosting an event or an online initiative for Care's Week please let us know so as we can amplify it for you. Email Brenda.
Join our CHAT (Community Hub for Assistive Technology) event on 24 May

FreedomTech is delighted to partner with Childvision to host our first hybrid CHAT (Community Hub for Assistive Technology) in 2023. The event will take place on Thursday 24 May in Childvision.ie, Gracepark Road, Drumcondra, Dublin, D09 WKOH as part of their TechFest being held on 24 and 25 May.
For further details on CHAT, contact Sarah@freedomtech.ie.
To find out more about TechFest, contact Anne Marie or Raymond at Childvision.
Two week countdown to the Fifth European Parliament of Persons with Disabilities on 23 May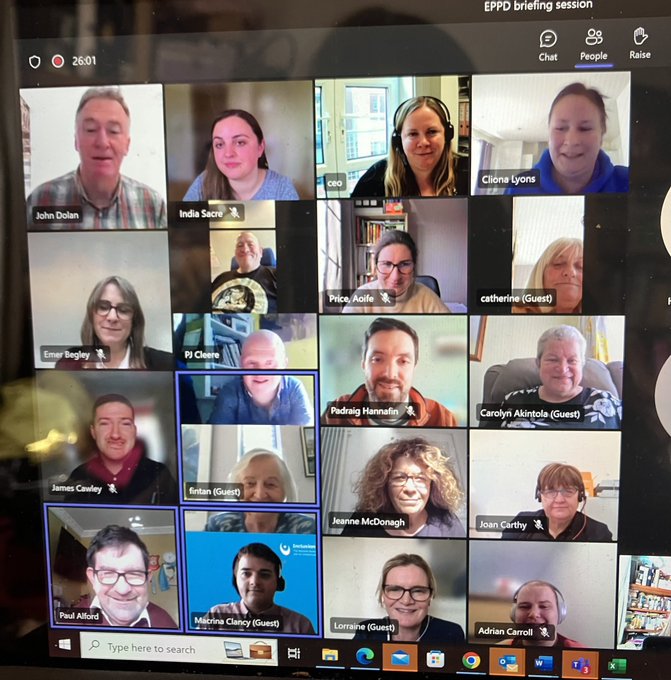 DFI will be leading a delegation to the Fifth European Parliament of Persons with Disabilities taking place in Brussels on Tuesday 23 May.
The delegation is a strong and committed team of disabled persons with diverse perspectives and lived experience who will engage with their disabled colleagues from all member states.
We were delighted to bring the delegation together online on 8 April to have our first preparatory meeting for the event in two week's time.
You can read more about the event and the critical role of the EU when it comes to the rights of disabled people in a press release we issued for Europe Day, 9 May 2023. Click here.
You can also access the final agenda for the event here.
Majority of persons with disabilities locked out of quality employment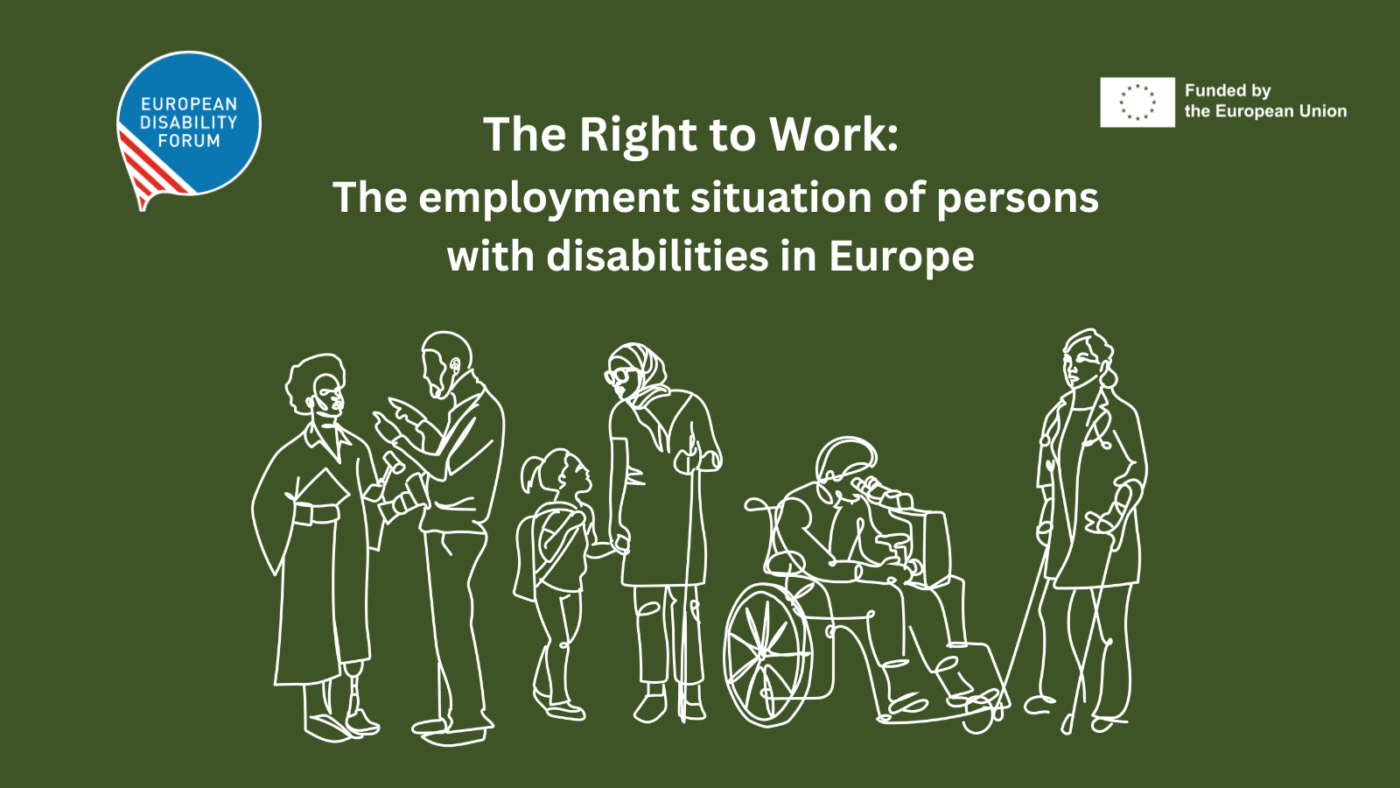 The European Disability Forum's new Human Rights report "Right to Work", released on 27 April, has revealed the persistent gap in access to quality employment for persons with disabilities.
The report shows that only 51.3% of active, working-age persons with disabilities in the EU are in paid employment. Furthermore, women and young people are at a disadvantage: only 49% of women and 47.4% of young people with disabilities are in paid employment.
The situation is especially bad in four EU countries.
Greece and Ireland lead this "hall of shame", with less than a third (32.6%) of persons with disabilities employed. Croatia follows with only 37% and Spain with 39%.
It gets worse when considering full-time employment, especially for women with disabilities. In 11 countries, less than 20% of women with disabilities are employed full-time. Among the offenders: Ireland, Belgium, Spain, Italy, Malta, Poland, Hungary, Croatia, Romania, Bulgaria, and Greece. This is despite women with disabilities being, on average, more educated than men with disabilities.
The chasm between employment rates of persons with disabilities and without disabilities – the "disability employment gap" – is clear, and it varies wildly. The EU average is 24.4 percentage points – but the gaps in the worst-performing Member States are much wider: Ireland -at nearly 40 percentage points – 38.6; Belgium – 36.3 percentage points; and Bulgaria – 33 percentage points). The lowest gap (Portugal) is still 18.2 percentage points.
You can read the report in full here.
Episode Three of the DFI's new podcast highlights the role of self-advocacy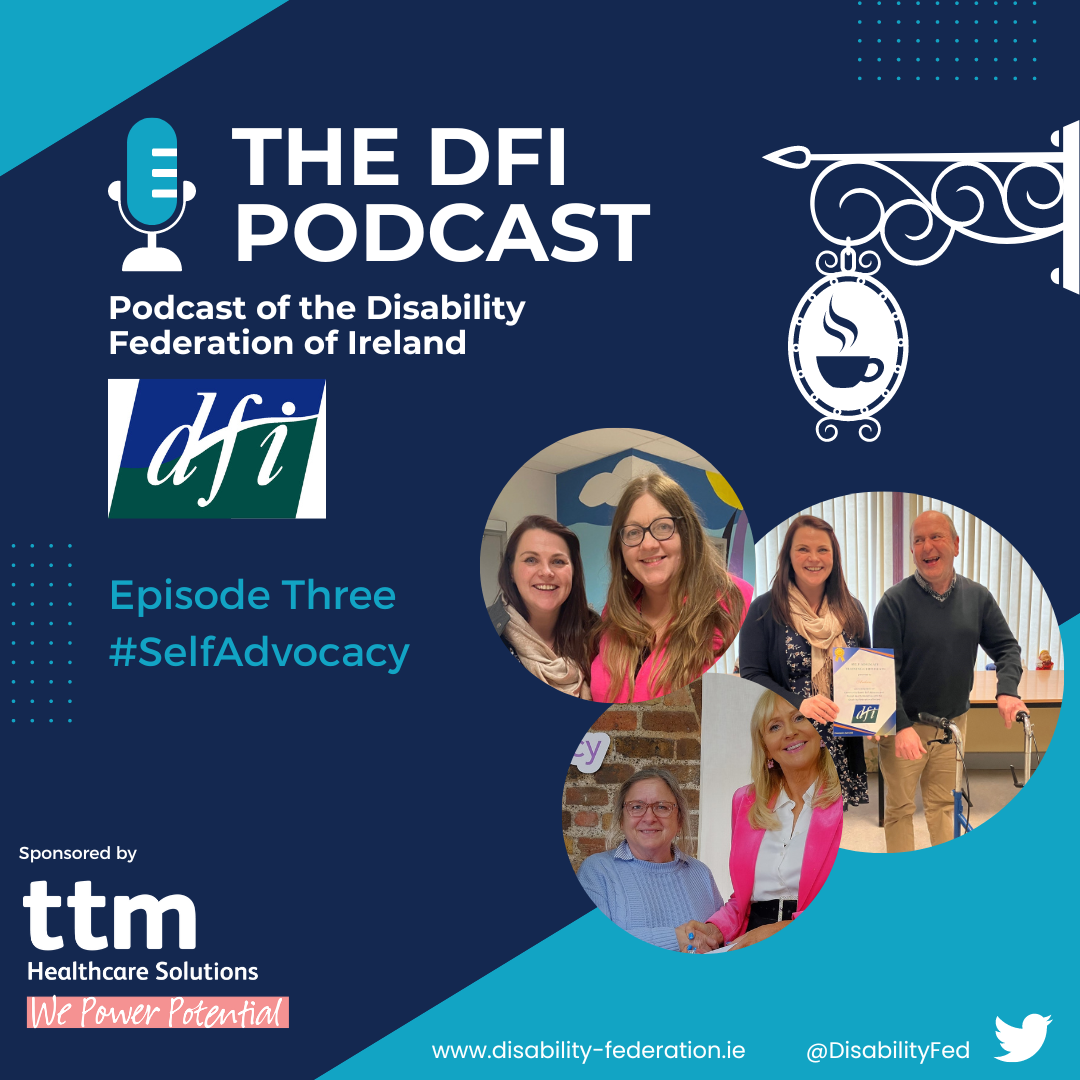 Episode Three of The DFI Podcast focuses on the issue of self-advocacy and is highlighting why the lived experience will always be central to the work that we do.
We hear from self-advocate Dympna Minaguchi on her self advocacy work after a life-changing diagnosis. We also hear from Aine O'Sullivan, Community Development Officer with DFI about our self-advocacy programme and about a recent Mental Health Programme she delivered in Cork. Self-advocate Andrew Roche was on that programme with Áine and he will be chatting to me about his experience and sharing some of his own story.
Finally we will hear from Ber Grogan from DFI Member Organisation Mental Health Reform on the role of the lived experience of self -advocates in their work.
You can listen to the latest episode here.
DFI is delighted to be partnering with TTM Healthcare Solutions on this project.
Click here to subscribe to the The DFI Podcast on Spotify.
For more on all of the content featured in our newsletter see www.disability-federation.ie.
If you have been sent this newsletter please subscribe directly to future issues here
Copyright © 2023 Disability Federation of Ireland, All rights reserved.
Disability Federation of Ireland (DFI) is the national support organisation for voluntary disability organisations in Ireland who provide services to people with disabilities and disabling conditions.
Disability Federation of Ireland, Fumbally Court, Fumbally Lane, Dublin 8. Telephone: 01 4547978, Email: info@disability-federation.ie, Web: www.disability-federation.ie
Disability Federation of Ireland, is a company limited by guarantee not having share capital, registered in Dublin, Ireland with offices at Fumbally Court, Fumablly Lane, Dublin 8. Registration Number 140948, CHY No 6177
Click here to unsubscribe or to change your Subscription Preferences.
Post Disclaimer
We try to bring you news items that may be of interest to our readers. And while Cork CIL makes every reasonable effort to provide information that is as comprehensive, accurate and clear as possible, the information provided on this site is of a general nature. The news and stories shared on this page are often from third party organisations. The ideas and opinions expressed in these articles are those of the original authors and are not necessarily shared or promoted by Cork CIL. Responses to articles and queries about third party information should be addressed to the original author.