October Update 
Autumn has arrived and with it, Budget 2023! We share our reaction and analysis. We also share reaction from our Members as we await further clarification on a number of key areas including Section 39.
We look ahead to the International Day of Poverty Eradication on 17 October. We also profile the launch of the Galway Gold Star Programme.
We preview our new self-advocacy video series.
We are seeking expressions of interest for our new Quarterly Policy & Advocacy forum to improve the feedback loop on DFI and our members' advocacy work.
We are extending an invitation to register for a Webinar on Employment Law – planning for compliance and preparing for change, which will take place on 26 October.
We also share an update on the Assisted Decision Making Act which has a go live date of 21 November 2022 and we are delighted to announce that we are recommencing the Family and Community-Based Support Worker Forum.
Finally, this month we introduce the DFI's new Digital and Technology Hub where we will share information on assisted technologies and highlight resources for best practice when it comes to making our online spaces and social networks more accessible for people with disabilites.
The Community of Creeslough in Donegal
As we prepared to sign off on this newsletter the first of the funerals of the victims of the incident last week in Creeslough, Co Donegal, were taking place. Our thoughts are with the family, friends and loved ones of the 10 people who have lost their lives. We are also very much thinking of the Creeslough community and all the services and organisations responding to the tragedy. Tá an muintir agus pobal An Chraoslocha inár gcroíthe!

Response to Budget 2023
DFI Response
Member reaction
Analysis
Further clarification

Actioning Advocacy
Preview of our new self-advocacy video series
A chat with PJ Cleere
Review of Make Way Day 2022

Events & Consultations
Employment law update webinar invite
The Reviews are in for No Magic Pill
We Act anniversary on 27 October
Galway Gold Standard Programme Launch

Health Update
DoH Dialogue Forum
NASS Data Collection
DFI & NAI Neuro Mapping Project
ADM 'Go Live'
DFI Family & Community Support Worker Forum

Policy & Research
DFI and AHEAD meet EU Commission to discuss disability
International Day of Poverty Eradication
New Members needed for Quarterly Policy & Advocacy Forum
Housing update
MS Ireland report
Social Justice Ireland on Budget 2023

Digital & Technology Hub
Making social media more accessible
Reminder to add text description to photos
Future proofing virtual services – a survey invite!
James Brosnan Scholarship
DFI's Budget Response
While the dust has settled a little on Budget 2023, we are still awaiting further information on a number of key areas which were not clear in the Budget announcement. On poverty, while the one off €500 Cost of Disability payment is welcome, it needs to become a permanent payment, and the €12 increase in Disability Allowance doesn't keep up with inflation, meaning we expect more disabled people will sadly be pushed into poverty in the months ahead. On Health, there are welcome moves including the €65m funding to cover inflation costs for disability organisations. However, it is disappointing that there was no provision to address recurring cost pressures relating to Section 39 recruitment and retention, and that the €29m for new developments in disability services falls significantly below the Disability Capacity Review recommendations. There is also a need for greater transparency, including a full breakdown of funding to disability services. DFI have written to Minister Anne Rabbitte to seek further details and will communicate as we learn more.
You can read DFI's summary of key disability related measures in Budget 2023 on our website.
Media Coverage
DFI's Budget asks and response to the Budget were featured extensively in the media, in the week leading up to and following Budget 2023. See for example:
Morning Ireland radio piece on cost of living and disability
Irish Times letter highlighting pressures facing community and voluntary organisations due to long term underfunding
Morning Ireland radio piece on what Budget delivered for disabled people
Article on The Journal – disability poverty is not a one-off
RTE Monday Night Live TV show – cost of living and disability
Our Budget 2023 reaction videos on Tik Tok reached more than 10,500 views in a very short space of time showing a high level of engagement on this platform on the cost of disability issue. You can find us on Tik Tok as @dfi_ire.
Member Responses
Here are some responses from a snapshot of DFI's members to the Budget:
Please do get in touch with us with your take on the Budget!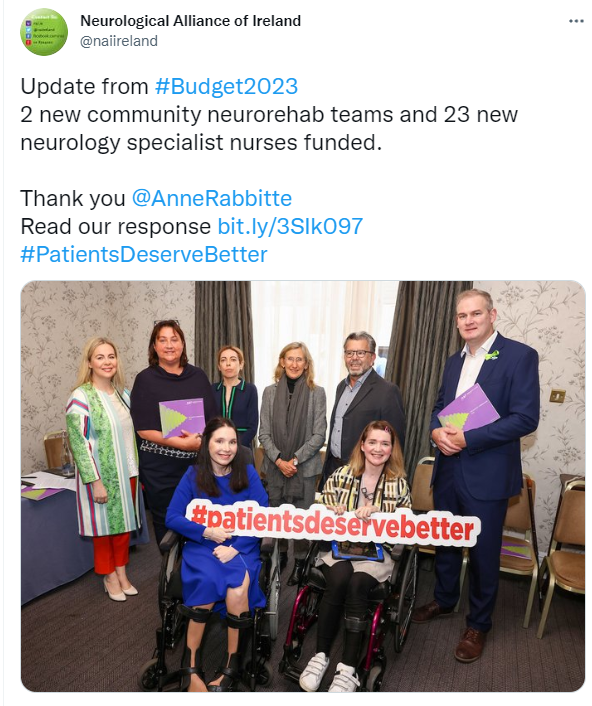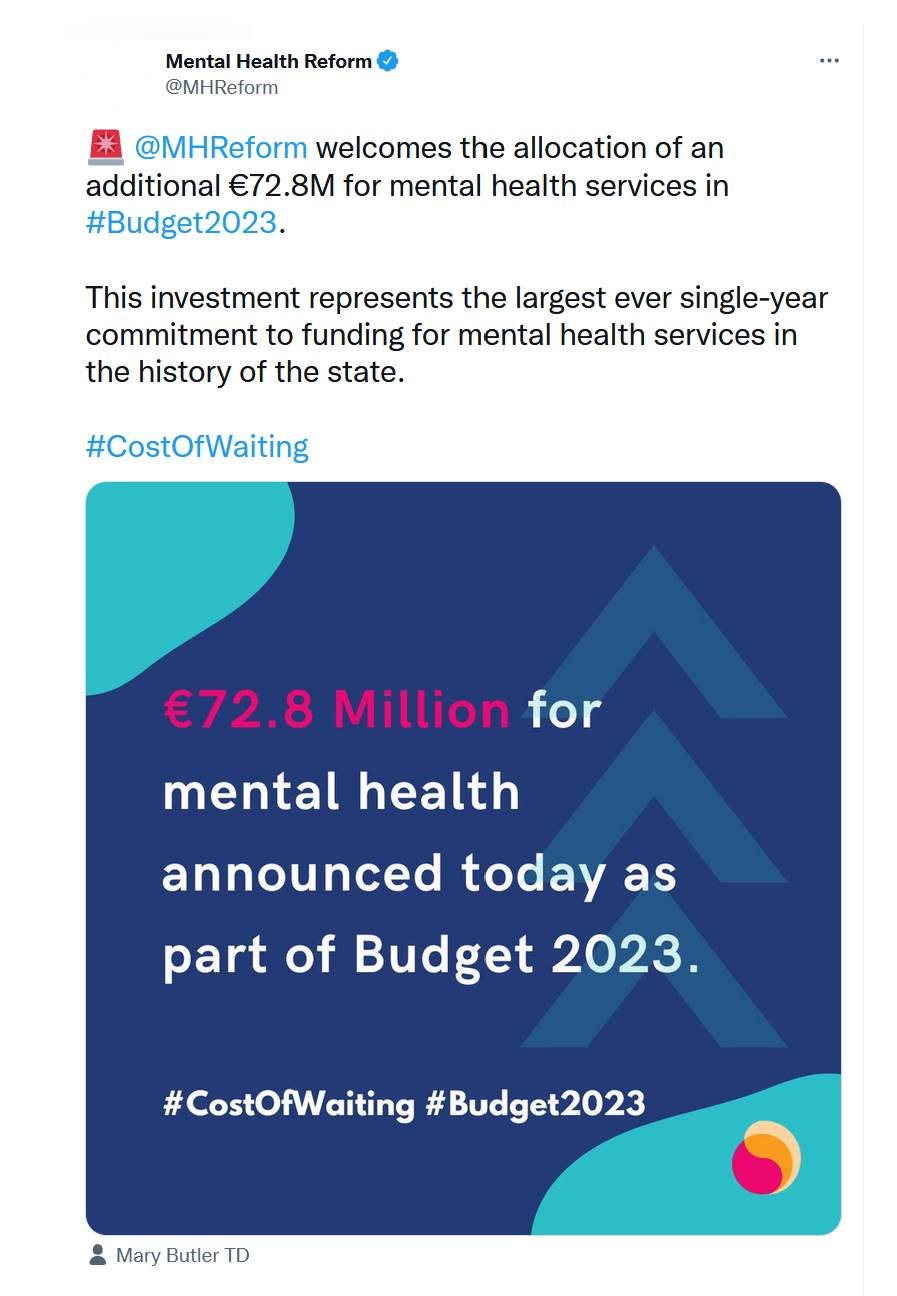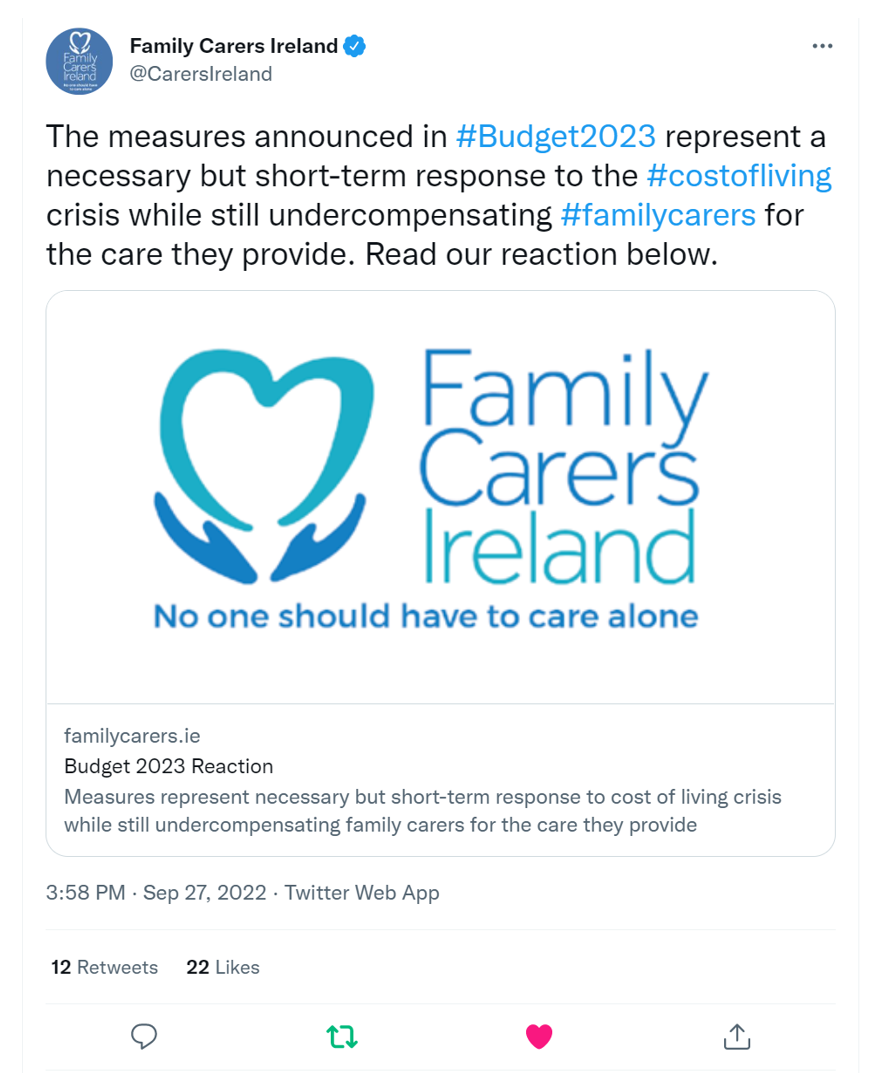 Next Steps
DFI's focus now is on clarifying areas of the Budget that remain unclear, and advocating on the issues that were not addressed sufficiently in the Budget. We have written to Minister Rabbitte seeking further clarity on the breakdown of the disability funding. We will also be engaging with other Ministers, government and opposition representatives and government Departments to highlight issues. Our CEO, John Dolan, has been attending political party Ard Fheiseanna and engaging with political representatives on Budget and advocacy priorities.
The Oireachtas Disability Group, which DFI is a member of, will engage collectively on a post-Budget response. This includes an upcoming meeting with Minister Anne Rabbitte, parliamentary and engagement with the Budgetary Oversight Committee to seek more clarity, and engagement with Sinn Féin in relation to their Budget response. Priority areas identified by the ODG in our response includes: workforce planning; cost of disability; Disability Capacity Review Action Plan; transfer of functions to DCEDIY.
Should we have any further clarification, we will issue a short supplementary newsletter to members later this week.
Section 39
We are continuing to work collectively to address the section 39 pay issues. As part of this work a letter appeared in The Irish Times days before the Budget announcement.
We are still seeking clarity on what measures if any were contained in the Budget announcement that relate to section 39 pay issues of our membership and have written to Minister Rabbitte on this.
Please see links to media reports that have appeared in recent days:
RTÉ News
https://www.rte.ie/news/politics/2022/1006/1327540-section-39-pay/
Irish Examiner
​​​​​​​https://www.irishexaminer.com/news/politics/arid-40977704.html
We are seeking a meeting with Minister McGrath to press for a programme to be put in place to address the structural issues effecting 39 pay issues.
Department of Health's Dialogue Forum
DFI Chairperson Fran Brennan and Emer Begley (Director of Advocacy) attended the Department of Health's, DoH Dialogue Forum on 12 September. The aim of the Dialogue Forum is to create a stronger working relationship between voluntary and statutory organisations. To underpin this work a series of Forum Principles have been agreed and will be launched shortly.  
The primary focus of September's meeting was an update from the DoH on the development of the Regional Heath Areas, with a plan for these to be operational by Q1 2024. The development of the RHAs was outlined in the SlainteCare Report (2017) and Action Plan (2019). They will align hospital and community-based services in each region so they work together to deliver joined-up, co-ordinated care closer to home.
More information on the Dialogue Forum is available here.
You can find out more about the RHA through the link below.
Closing date for 2022 NASS data collection is 16 December!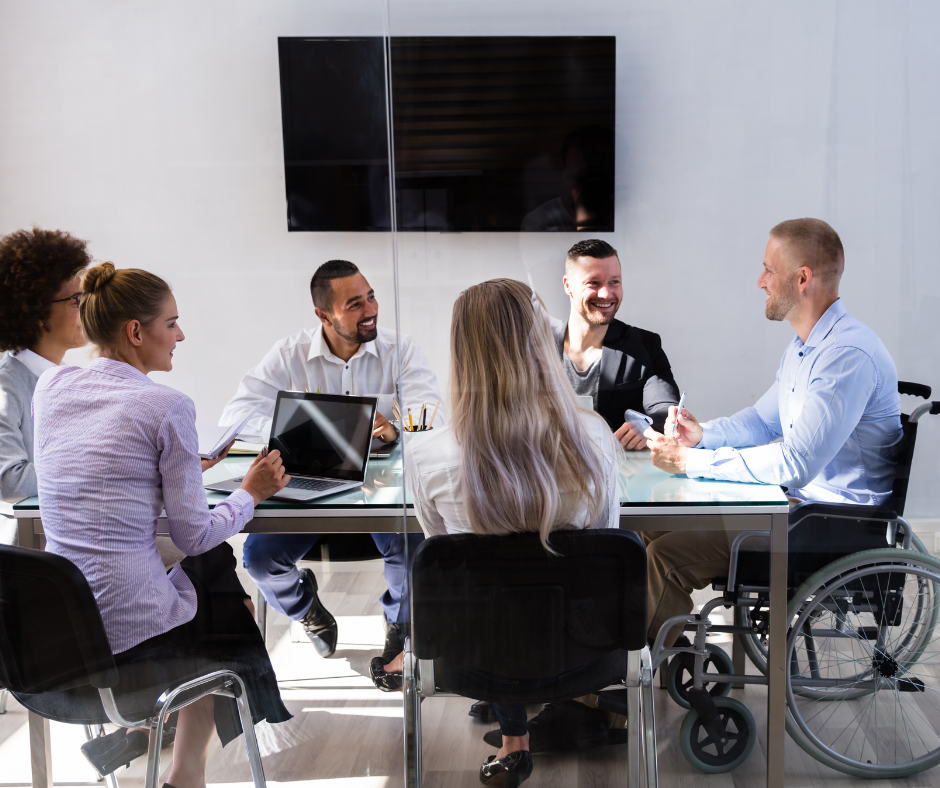 The National Ability Supports System, NASS, captures information about disability service use and need to aid the planning, development, and organisation of disability services in Ireland. 

If your organisation is funded by the HSE to delivery services you must upload to the NASS database before 16 December.

Get in touch with Cathy for further information 086 38 47440 or contact your local NASS support today:
Joint HSE Neurological Alliance Ireland, NAI, and DFI Neuro Mapping Project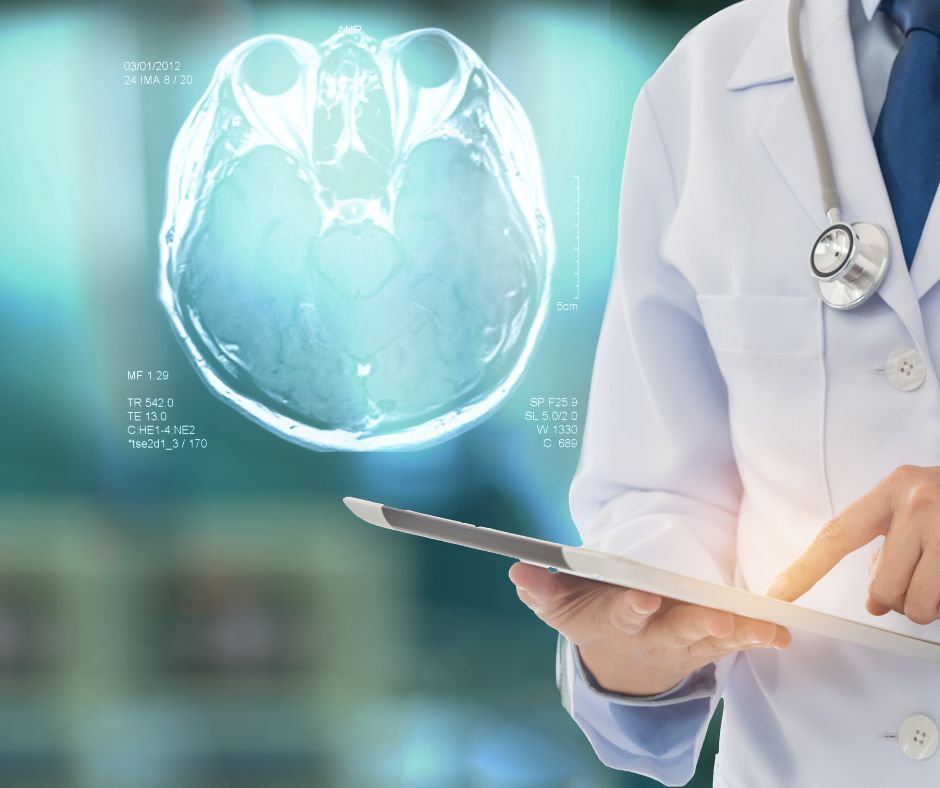 In January 2022 NAI and DFI commenced a joint project with the HSE to identify and map the services provided by voluntary organisations in the community for people living with neurological conditions.

As part of this project a mapping tool was developed and we were delighted that 44 community-based organisations completed the survey, capturing the range of services provided by these groups across each CHO.

We will be hosting briefing meetings in November to update you on this work and to give you the chance to input your expert opinion on what our final report recommends as well as next steps.

For more information, contact Marie Lynch marielynch@disability-federation.ie or Mags Rogers Mrogers@nai.ie
Assisted Decision Making Act Go Live date announced as 21 November 2022
The 'go live' date for full commencement of the Assisted Decision-Making (Capacity) Act 2015 is 21 November 2022.   
Your DFI Representatives to the HSE Assisted Decision-Making Divisional Teams Disability Reference Group are Tara Matthews of the Irish Society for Autism and Gary Brennan of the Prader-Willie Syndrome Association of Ireland.
HSE have developed a survey to support service providers and service users to highlight the potential impact of the Act on their services and lives. Click here to access the survey. Deadline is Friday October 14.
HSE Webinar – what should it cover? The HSE is hoping to organise a webinar of information for the end of October – please send us your queries to inform what this webinar covers, and any further queries you might have to cathymcgrath@disability-federation.ie 
​​
DFI Family and Community-Based Support Worker Forum
DFI and our newly appointed external facilitator, Nollaig McGuinness, are recommencing the Family and Community-Based Support Worker Forum.
We are looking to reconnect with the existing members of the Forum and to extend an invitation to all our member organisations who have:
Family Support and Community-Based Support Workers interested in joining the existing Forum
Line Managers of Family Support and Community-Based Support Workers to explore setting up a new network for Line Managers
The Family Support and Community-Based Support Worker Forum aims to highlight the value of Family and Community-Based Support Worker roles, which can often seem boundary-less, help to build a stronger sense of professional identity, and promote greater recognition of the role. It is a space to develop, learn, share practice knowledge, including innovative models, and address practice challenges.
A Line Managers' Network:
As a new network, the direct Line Managers of Family Support and Community-Based Support Workers will seek to focus on service development, operational and strategic policy issues.
The Forum is open to Family and Community-Based Support Workers and Line Managers working in DFI member organisations. It is open to staff regardless of location as the Forum will be a majority of virtual and occasional in-person meetings.
Please contact Lisa Fenwick on 086 4670810 or lisafenwick@disability-federation.ie if you would like to join or receive more information on the Forum or Line Managers' Network. Keep an eye on our website and social media pages for dates of upcoming meetings!
DFI and AHEAD meet EU Commission to discuss disability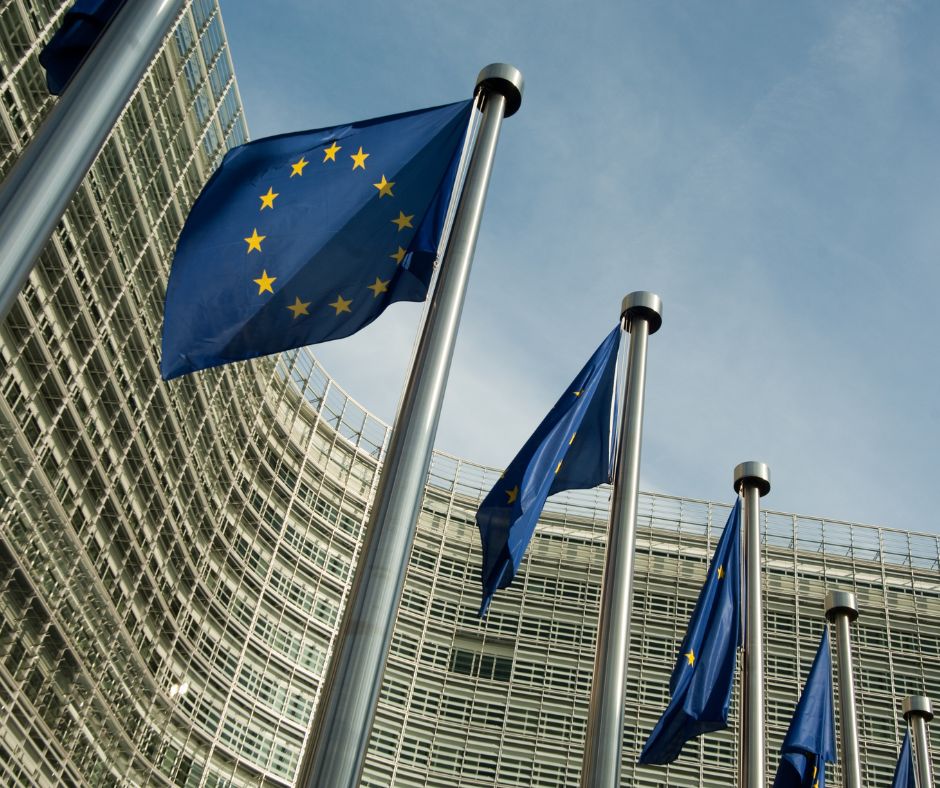 Last month DFI was invited to meet with representatives from the EU Commission's Directorate-General for Employment, Social Affairs and Inclusion in Dublin, as part of the EU Semester process for Ireland. We participated in a meeting along with Pavee Point and the National Women's Council, and DFI member AHEAD also joined us.

In our inputs on disability, we highlighted issues with education and further education, obstacles to employment and Ireland's low disability employment rates, high disability poverty and the lack of action on cost of disability, as well as housing, the Capacity Review and underfunding of disability services. It was also striking how much common ground and intersectionality there was across issues experienced by travellers, Roma, women and disabled people.

You can read the 2022 EU Country Specific Report on Ireland here.

You can see European Disability Forum's analysis of the disability points in the 2022 report on Ireland (on page 19) in a document you can download here.
International Day of Poverty Eradication 17th October – Let's Highlight Cost of Disability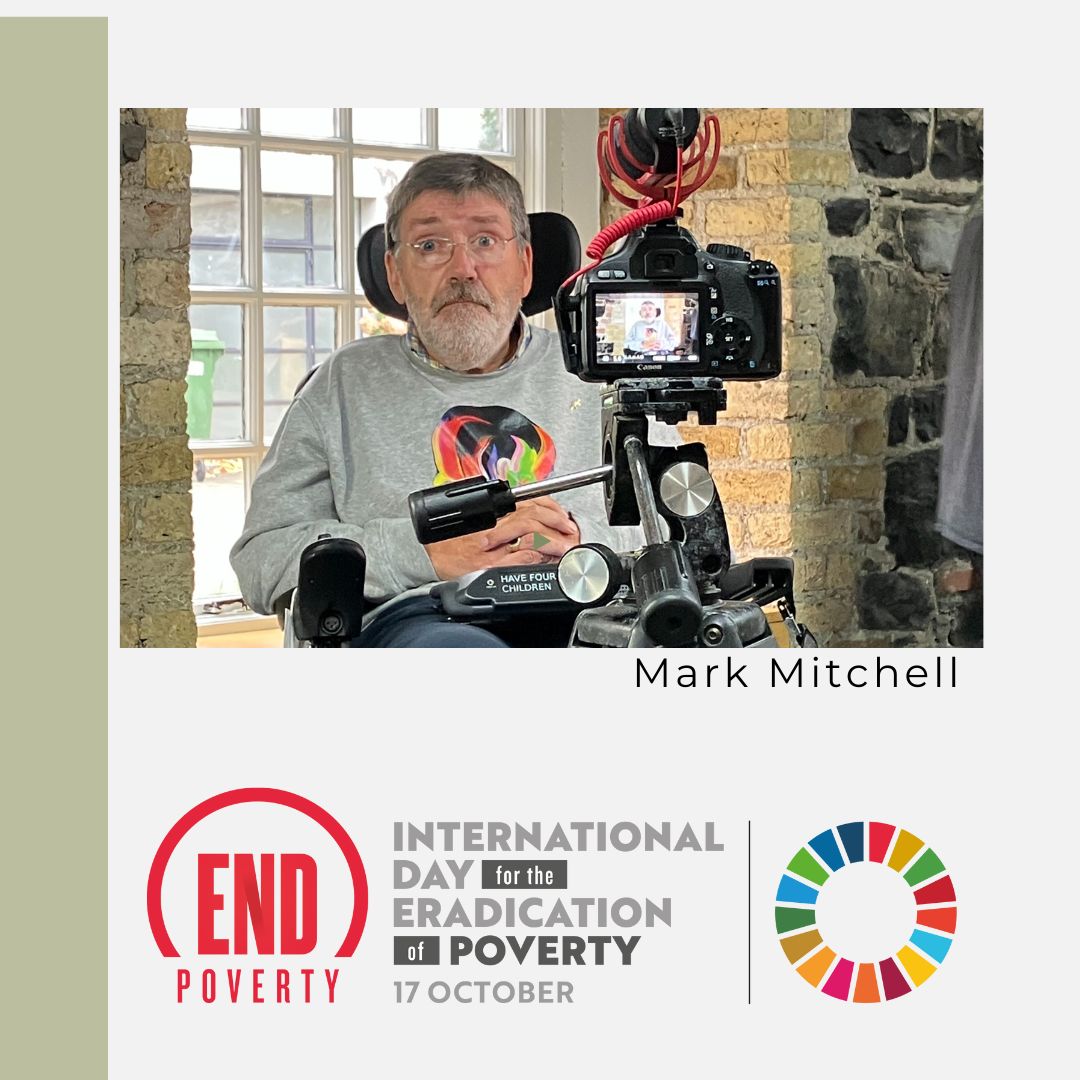 Did you know that Monday 17th October is International Day of Poverty Eradication? DFI was delighted to secure a small grant from the Department of Social Protection to highlight the cost of disability as part of events to mark this day. To mark the day, we will be releasing a short video which outlines the extra cost of disability, featuring disabled advocates from CRC and MS Ireland.

The day is a great opportunity for all of us to highlight the extra cost of disability, and the pressure that the cost of living crisis is putting on people with disabilities. We would be delighted if DFI members would promote our video on social media, adding in examples from their own work of the extra cost of disability. You can use these hashtags when you post: #EndPersistentPoverty  #17OctIRL #CostOfDisability
New Members Quarterly Policy & Advocacy Forum – Sign Up!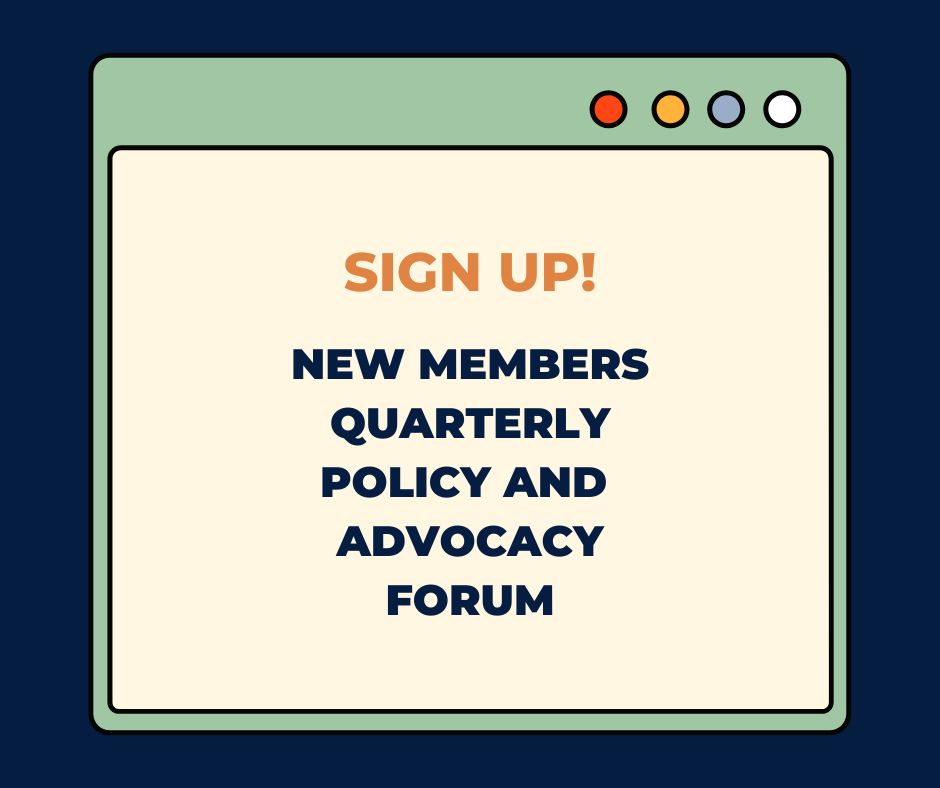 Do you work on policy, advocacy or research for your organisation? We're starting a new Quarterly Policy & Advocacy forum to give staff of DFI members a collective space to share information about policy work and strategise together, and to improve the feedback loop on DFI and our members' advocacy work. This forum will focus on issues like housing, employment, poverty etc, and aims to complement the National Health Advisory Forum, which focuses exclusively on health related policy issues.
We've tentatively set the date for the first meeting for Wednesday 2nd November at 3pm. If you'd be interested in attending (even if this date doesn't suit) please drop us a line at fleachtaphelan@disability-federation.ie, or if there's a staff member in your organisation who might find this meeting useful please let them know. We're looking forward to sharing intel and hearing your policy updates.
Housing Update
DFI attended a Department of Housing, Local Government and Heritage Disability Consultative Committee meeting recently and received the following updates:
The Housing Strategy for Disabled People implementation plan is expected to be published in late October or early November. It will be a 2-3 year plan.
The Department emphasised the need to interrogate local Housing Delivery Action Plans and feed back to Local Authorities. These Plans should be published on Local Authority websites
The Review of Housing Adaptation Grants is expected to be completed before the end of the year (see DFI's submission here)
DFI and Citizen's Information Board are planning a joint launch of a report on housing for people with disabilities in mid-November. We will be back in touch with a date and details of the launch.
Multiple Sclerosis costs Ireland nearly half a billion a year
Multiple Sclerosis, or MS, costs Ireland €483 million per year. This covers not only the costs of medical care for people with MS, but also the costs of lost work, early retirement, and informal care. The report highlights the need to delay the progression of MS, not only from a health standpoint, but also from an economic one.
Social Justice Ireland says Budget 2023 does not address the poverty faced by people with disabilities
While Social Justice Ireland (SJI) welcomed the number of one-off measures in the budget to support people in the cost of living crisis, they say the budget did not go far enough to address poverty and widened the rich-poor gap. People with disabilities are more likely to live in poverty, and SJI noted the failure to increase social welfare rates by €20/week, and the failure to introduce an ongoing cost of disability payment.
Lights! Camera! Action! on our new self-advocacy video series
DFI will shortly launch a new series of self-advocacy videos which will be hosted on our website. The videos bring together DFI staff with self-advocates from some of our member organisations on key issues such as the UNCRPD explained, the Assisted Decision Making Act 2015 explained and the Wicklow Co Co Model and how it is making the UNCRPD real on the ground.

We look forward to sharing the videos with you soon!
PJ Cleere spoke to DFI's new Communications Manager, Brenda Drumm, about the history and importance of the Self-Advocacy movement

In this interview, PJ highlights the importance of the voice of the person with a disability, DFI's encouragement down through the years of the self-advocacy movement, the role of training and creating more public awareness.

You can listen to the interview in the link below.

For further information, you can contact PJ Cleere on pjcleere@disability-federation.ie and Brenda Drumm on brendadrumm@disability-federation.ie
A review of Make Way Day 2022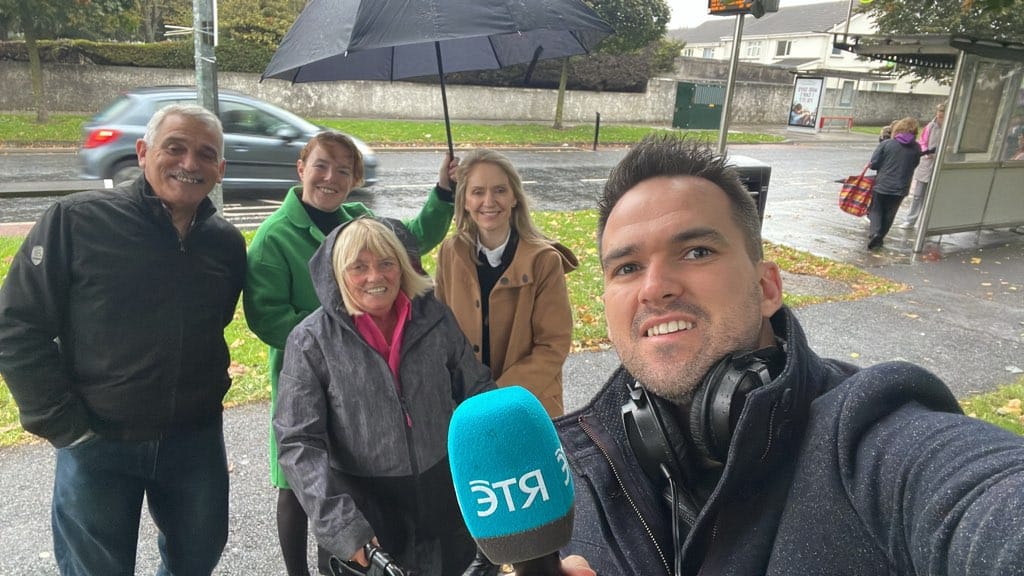 Make Way Day 2022 took place on Friday 30 September. While the weather on the day itself wasn't great, people took to the streets to highlight daily issues of obstacles being placed in the way of people wth disabilities. The main issues highlighted by people taking part this year were: cars and vans parked on footpaths, sandwich boards and street furniture, overgrown hedges and shrubbery, bins and rubbish and bicycles locked on footpaths.

Make Way Day got off to a great start with National Coordinator Pierce Richardson and self-advocate Catherine Cooper from CRC featuring on Morning Ireland on RTÉ Radio One. There was incredible support for the campaign from our members and from local authorities which saw us trending all day on Twitter and making it into the number one spot!

We would like to express our thanks to all those who took part. We will see you for Make Way Day 2023!
Employment Law Update Webinar Invite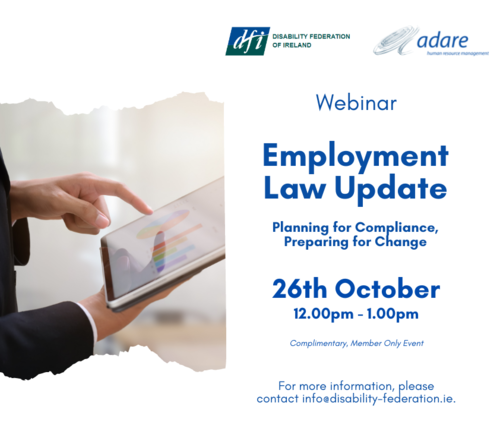 Adare Human Resource Management in conjunction with DFI Ireland are delighted to invite you to our upcoming complimentary webinar on 'Planning for Compliance and Preparing for Change' which will take place on 26 October 2022 from 12noon to 1.00pm.

The pace of change and complexity across the Employment Law, Industrial Relations and HR Management spectrum is not slowing down.

The opportunity to keep abreast of change and plan for the future is happening through our upcoming webinar.

We will be discussing:
Increased entitlements to family related leave for employees
Changes to Statutory Sick Pay obligations on employers
Gender Pay Gap reporting obligations
Changes to the Protected Disclosures legislation
Remote Working legislation – where are we now
… and other key employment, case law and HR updates impacting HR practitioners.
This will be an interactive session with questions encouraged from attendees.
Who should attend?
DFI Member Managers and HR Professionals and those tasked with the responsibility for managing change within their organisation.
The Reviews are in for No Magic Pill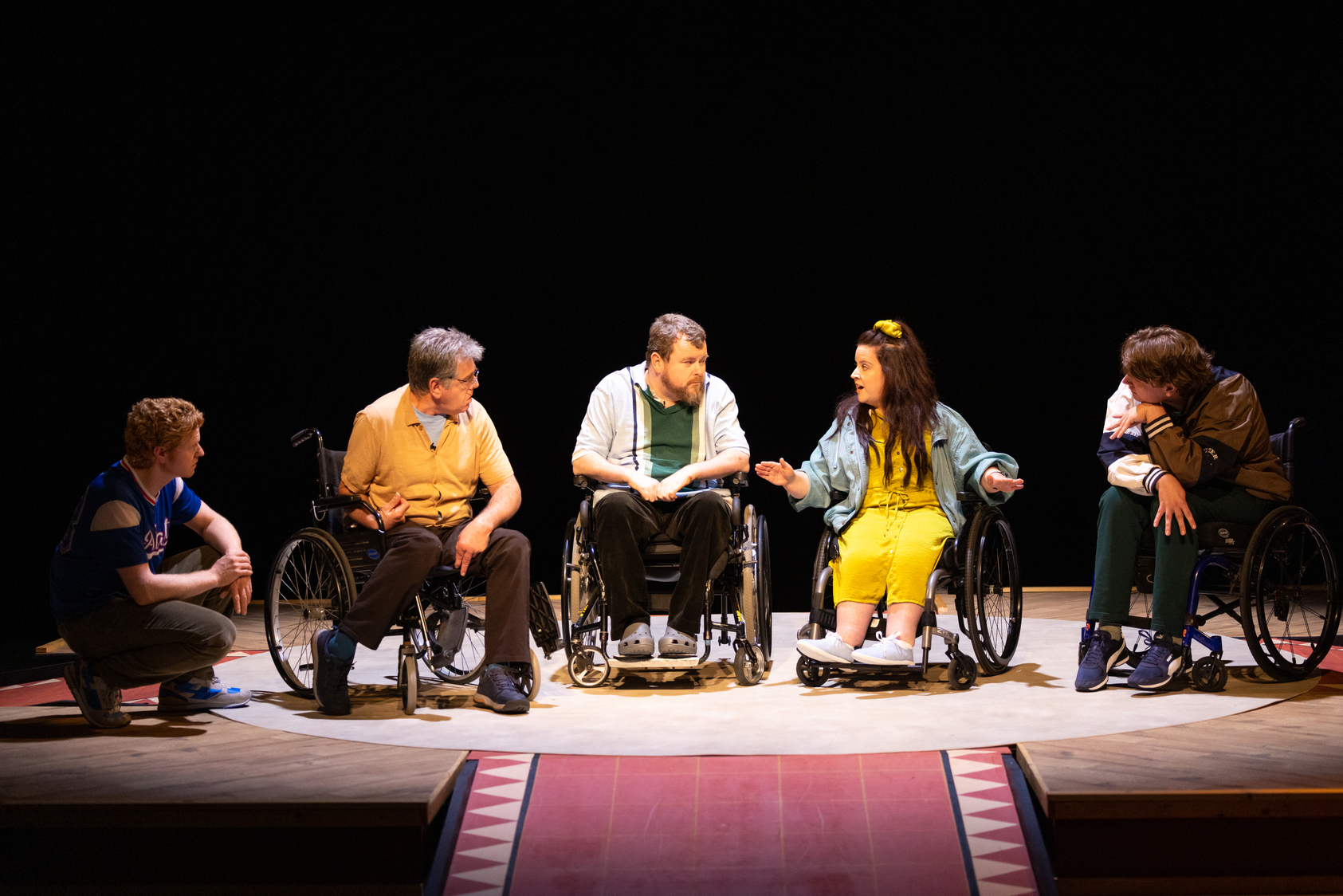 Former DFI staff member Martin Naughton's play 'No Magic Pill' has just finished its run to rave reviews from theatre goers in Galway and Dublin, including DFI staff members.

The play is based on the real life of Martin Naughton and his campaign for independence for disabled people in Ireland. 'No Magic Pill, which was written by Christian O'Reilly and directed by Raymond Keane, is a joyful, shameless, no-holds-barred story of one man's fight for justice and love.

The DFI Board of Directors were delighted to be a project partner in the production of the play supporting awareness of disability through multiple mediums.
We Act Anniversary on 27 October
We Act, a campaign to celebrate the impact of Ireland's charities and community groups, will celebrate its first anniversary on 27 October.
To mark the anniversary they will show case all of the work tat has gone into the campaign over the past year and will give charity and community groups an opportunity to tell people what you love most about working in this sector.
Whether you are a volunteer or paid staff We Act want to hear your story about what keeps you motivated!
Getting involved is easy – just fill out a form, upload a quote, an image and when you are ready, your video!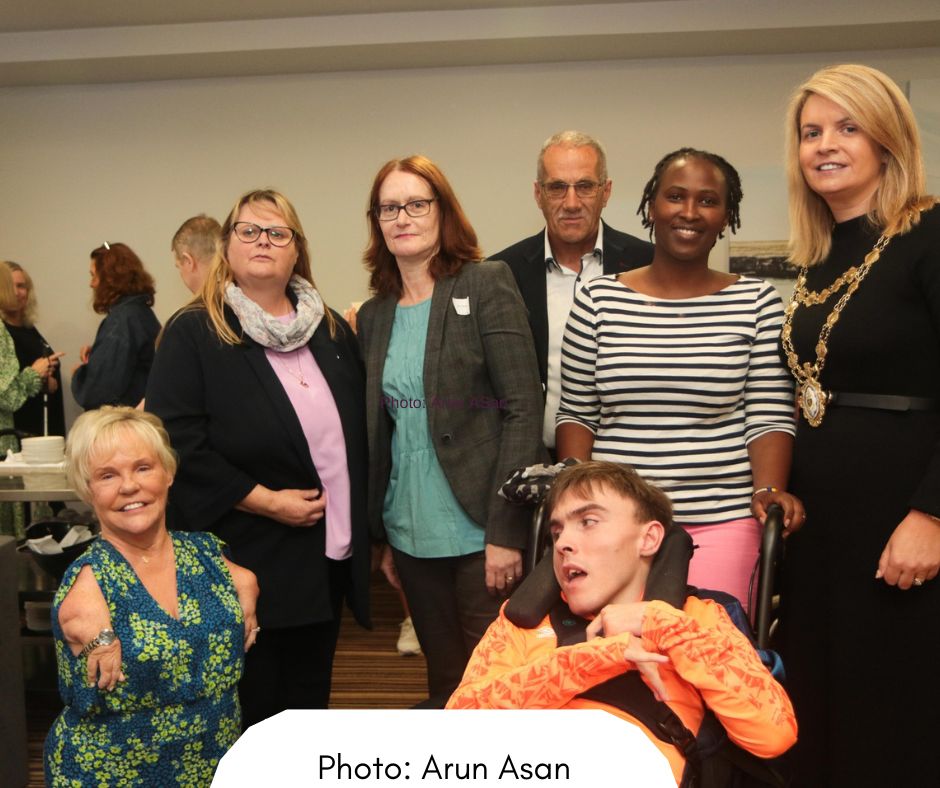 Galway Gold Star Programme Launched
On 4 October the Galway Gold Star Programme was launched.
The programme is billed as a major initiative to make Galway City more accessible to disabled people. It will see restaurants, shops and other businesses awarded with bronze, silver or gold star awards for the services they provide for those with disabilities. The programme was launched by Mayor of Galway Clodagh Higgins and Junior Minister Anne Rabbitte at the Connacht Hotel Galway. The DFI's Lisa Fenwick was in attendance for the launch as DFI are part of the Task Group.
Making social media more accessible for people with disabilities
The Disability Federation of Ireland had an 'oops' moment this past week on social media when we omitted a text description for some images that we included with our tweets and Instagram posts.
It served as a timely reminder that there's a lot more that needs to be done on social media to make it more accessible for people with disabilities.
For most people, using social media is a relatively hassle free experience. People log on in their millions every moment of every day to multiple social media platforms to check everything from news, education, information on issues we are interested in, fashion, what our family and friends are up to and let's face it to seek out funny cat videos!
But all of our experiences on social media are not the same. For a large portion of the world's population, one or more of their five senses is impaired, which greatly impacts the experience they have online every day.
We will be launching a new Digital and Technology Hub section on our website which will offer tips and guidance on making our online and social media spaces more accessible for people with disabilities. Feel free to contact us with specific topics we can assist you with or send us your specialist guidance and we will share it on our hub space.
Email brendadrumm@disability-federation.ie.
Adding that image description before you tweet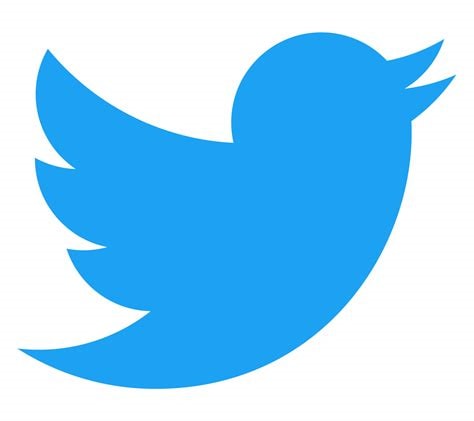 It's no harm to be reminded every so often about adding an image description to social media posts.
1. After uploading an image to a Tweet, select Add description underneath the image.
2. Enter a description of the image in the text box. In the corner of the text box is the character count. There are 1,000 characters available.
3. Select Save. An ALT badge will appear in the corner of the image. ("ALT" is the abbreviation for alternative text, which is the technical name for image description.)
4. Select Save. An ALT badge will appear in the corner of the image. ("ALT" is the abbreviation for alternative text, which is the technical name for image description.)
Here's a sample link for more information on adding the image descriptions on Twitter
Future proofing virtual services – an invitation to be part of the research conversation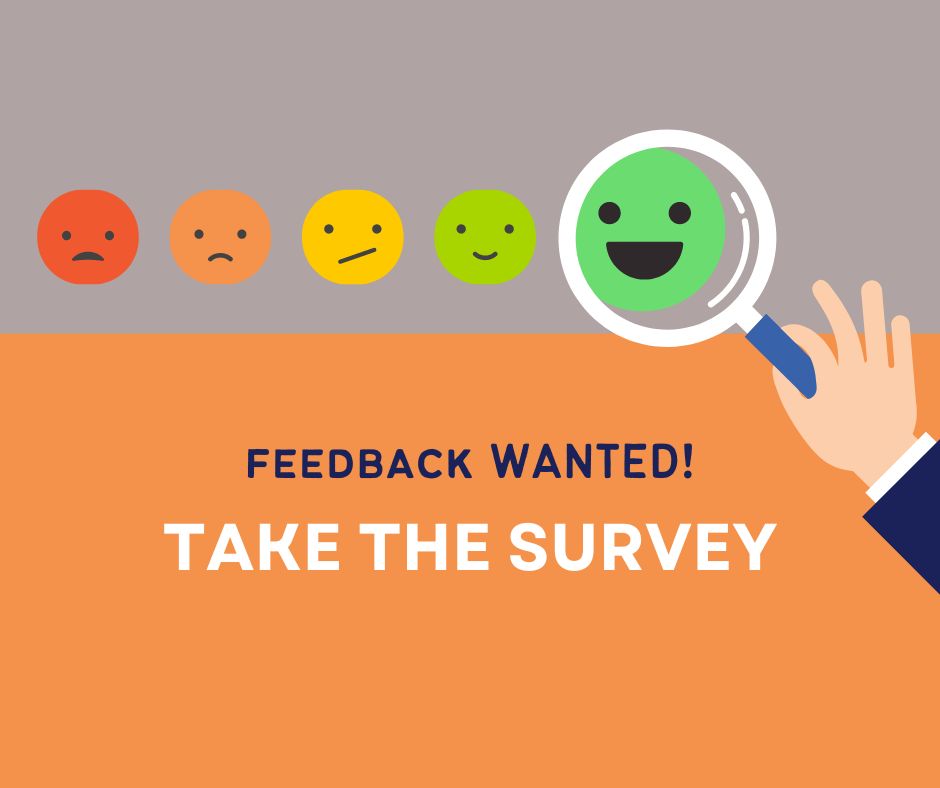 Creating safe virtual spaces where people can come together online and be part of a community of peers as well as receive more formal support was one of the essential lifelines for many during the pandemic. They showed us what staff and disabled people could co-create when there were no other options, and in doing so, they highlighted the creative potential that emerges when sustaining contact overrides a resistance or lack of access to technology. One important aspect of this innovation has been the way in which staff harnessed technology and adapted their practices and hold a space that was experienced as safe and where meaningful connections could be sustained.
Joan O'Donnell is conducting PhD research in this area and she is grateful to everyone who has contributed their rich experiences to date, leading to an understanding of the experience of going online and the conditions necessary for creating psychological safety. She is now seeking interest from staff working in virtual services (who have not been involved to date) to take part in a real-time survey-forum which will be live over a three week period to get your views on how to create the conditions for effective online spaces from a practice and governance perspective.  This offers the opportunity to be at the forefront of a future-focused international conversation about what virtual services could look like into the future. If you or a colleague are interested in finding out more, please contact her: Joan.odonnell.2020@mumail.ie.
Joan is a PhD Scholar with Maynooth University and is funded by the Science Foundation of Ireland (grant number 18/CRT/6222).
The James Brosnan Scholarship: Foundations in AT Course – Closing Date 1 November 2022
Enable Ireland's National AT Training Service is delighted to announce the James Brosnan Scholarship, inaugurated in memory of a man who was an expert AT user who followed his own path in terms of his use of technology, and he generously shared his extraordinary experience with others. His legacy is immense, and can be seen here (A tribute to James Brosnan – Disability Advocate, expert AT user, trailblazer – YouTube), in a video that charts just a fraction of his life story, through the lens of Assistive Technology.
This scholarship will enable the successful applicant to register for Enable Ireland's Foundations in Assistive Technology course, accredited by Technological University Dublin, free of charge. This course is a Level 6 course, with 5 ECTs (European Credit Transfers). The standard course fee is €910. The next course will start in February 2023. It consists of 11 live webinars, with an additional 78 hours of self-directed learning.
Post Disclaimer
We try to bring you news items that may be of interest to our readers. And while Cork CIL makes every reasonable effort to provide information that is as comprehensive, accurate and clear as possible, the information provided on this site is of a general nature. The news and stories shared on this page are often from third party organisations. The ideas and opinions expressed in these articles are those of the original authors and are not necessarily shared or promoted by Cork CIL. Responses to articles and queries about third party information should be addressed to the original author.