I have been given this space to wish all of you, members and staff of ILMI a most happy Christmas and a safe passage into 2021.
We have all come through a tough year remarkable for the stress and strain put on our personal lives by Covid-19: We have found individual and collective resilience to survive the worst effects of the lockdowns, the loneliness and the palpable realisation that some of us were at more risk than we would have credited from being infected by this virus – but I would like you to think and believe that you were not and are not alone, we are all part of an ILMI family which has taken on new dimensions of caring and sharing in 2020 in our new virtual world of being connected through hundreds and hundreds of hours of imparting information and participating in meaningful conversations.
ILMI staff created a new world of engagement with us by exploiting the possibilities in technology which has a whole new future going forward for connectivity, employment and homeworking for disabled people.  The ILMI working day was expanded into late evenings in order to facilitate member participation in a huge menu of subjects and topics feeding into and creating new interest groups. .
On my own and your behalf, I want to thank ILMI staff for going that extra mile for us this year.  Led by Damien, all staff have contributed individually and differently to the making of our togetherness in this year about to close.  We wish you a happy Christmas with the sincere gratitude of ILMI members for your work for us in2020. Stay well and Keep safe.
Des Kenny, ILMI Chairperson.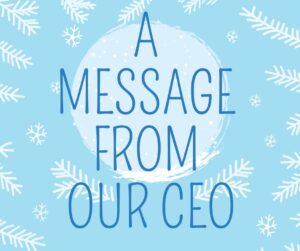 It's hard to believe that this is the last eBulletin of 2020! It has been such a challenging year for everyone across the globe as we dealt with an unprecedented public health emergency, but as we reflect on the work we have carried out as a Movement over the year, there is much to celebrate in what we have achieved. In fact, in facing the challenge of Covid19, ILMI is now stronger and more vibrant than ever.
Before the Covid19 pandemic, ILMI planned for the 2020 general election in January and February by organising hustings for disabled people to hear how candidates would advance disability rights if elected. Successful events took place in Cork, Letterkenny, Galway City, Loughrea, Ennis and Dublin. Coupled with ILMI's election manifesto and our Submission to the development of a Programme for Government we ensured that politicians heard the voice of disabled people.
In the last two years, we have been using Zoom to support member involvement to supplement face-to-face meetings, so when COVID-19 struck, ILMI was better placed than most NGOs to respond positively to continue to engage disabled people.
The creativity of our staff meant that from March onwards, we created a multitude of online spaces. Our ONSIDE cross-border project led the charge, shifting all social and inclusion and digital skills training online. Our staff showed enormous resilience and proved to our partner organisations that ONSIDE not only could face the challenges of Covid19, but grow by adapting and delivering all aspects of the project online. ONSIDE continues into its second year as a model of best practice in building online social inclusion for disabled people. The model of developing county platforms for the ONSIDE areas was hugely successful in connecting disabled people online, so it was adapted successfully in Longford, Galway, Clare and Offaly. In 2021 we hope to expand this approach in many other areas.
Right from the start of the first lockdown, we spoke to as many of our members as possible on the phone and made sure they were aware of our plans to move operations online. Responding to people's needs we created online workshops in the following topics: photography, art, yoga, mindfulness, Spanish classes, creative writing, nutrition and keep fit classes. We were also able to continue providing training for people leading their Personal Assistance Service. Some of these activities were made possible from Covid19 funding made available from the Community Foundation of Ireland, Leitrim County Council, Longford County Council and Galway City Council. In September we began a series of social nights, which have brought in a range of fascinating guest speakers for music, wit and wisdom as a way of bringing an element of fun into the Movement, and given their success, we will continue with these next year.
One of our most successful spaces happened early in lockdown, when we created an ILMI film club. It was clear from these discussions that there was a huge appetite to share the stories that connected disabled activists across the decades.
From this we interviewed twelve disabled activists, and the resulting podcasts give a voice to some of the history of disability activism in Ireland, called Conversations About Activism and Change.
ILMI created a number of vibrant peer-led spaces over the course of 2020: a peer space for discussions on PAS, an ILMI youth collective and an ILMI women's group. We also worked with Full Spectrum to promote the first online space for LGBT+ disabled people, which was a huge success.
Zoom allowed disabled people to be fully involved in many policy discussions over 2021, including a Submission to the Committee on Covid-19 and the Disability Matters Committee as well as our PAS group directly feeding into HSE responses to Covid19. We also created a space to develop a submission to the Dying with Dignity Bill which will be submitted in the New Year.
We also continued to meet with elected representatives and work with members to have motions in support of a right to Personal Assistance passed at local authorities to keep momentum building on our #PASNOW campaign. On the 3rd of December we supported members in Galway, Longford, Offaly and Cork to engage with elected representatives to ensure that disabled people continue to have their voices heard. One of our last online seminars in 2020 had a panel discussion of Suzy Byrne, Steve Daunt and Mik Scarlet and MC Ellis Palmer lead into the development of an ILMI paper on the representation of disabled people in the media. Zoom also allowed ILMI to hold a successful online AGM and board elections in October and also an EGM in November to ratify a new constitution.
ILMI secured funding from Rethink Ireland and IHREC to run two exciting new initiatives: "Strategies for Change" and "Making Inclusion a Reality". These projects will allow ILMI to continue to be at the forefront of developing exciting new models for change in 2021. They are two of the many exciting projects we will work on over the course of next year, which also includes ILMI being actively part of the DPO coalition as we work collectively to develop a shadow report to the State's report to the CRPD committee. One of our last events of 2020 was to launch the steering groups of local DPOs in Leitrim and Donegal, with a hugely successful online launch. This exciting initiative was based on a partnership approach with Leitrim Development Company which we will continue to support over the course of 2021.
I want to use this opportunity to recognise to thank everyone who has participated and contributed to the work of the organisation at every level. I especially want to acknowledge the huge amount of work that the board has put in over the course over this year.
On a personal level, I want to recognise the support and guidance that Des Kenny gives as chairperson of ILMI. I also want to recognise the work of Selina Bonnie (Vice Chair), Sarah Fitzgerald (Secretary), Gordon Ryan (Treasurer), Audrey Brodigan, Jacqui Browne, Brian Dalton, Ann Marie Flanagan, Seònaid Ó Murchadha, Sinead Murtagh, Dr John Roche, as well as recognising the contributions of Dermot Hayes, Michael Nestor and Marion Maloney who all stepped down from the board over the course of 2020.
We are extremely fortunate to have such skilled, creative and committed staff members that bring so much to the organisation. I want to acknowledge the work of the staff team: Orla Beirne, Fiona Brennan, Susan O'Brien, Nina Byrne, Dr James Casey, James Cawley, Angela Coleman, Shelly Gaynor, Edel McGinley, Peter Kearns, Clive Lowry, Maryam Madani, Mark McCollum, Fiona Weldon and Audrey Wilson. As CEO I want to thank them all for their dedication, expertise and passion they bring to their roles and their work as a team. I want to thank Molly Mc Gee, who gave her time to ILMI as a volunteer. I would specifically like to thank Maryam, who finished up with us last week, for her work with us as policy and communication assistant over the last 18 months and wish her well for the future.
And finally, but most importantly, I want to acknowledge the huge contribution made by disabled people who have been involved in the work of ILMI in so many different ways. Despite the challenges we have collectively faced, ILMI has become a stronger DPO that has connected disabled people across Ireland. We have embraced technology as a means to bring people together, to grow together, to discuss and analyse and campaign for inclusion as a vibrant, grassroots-led Movement.
On behalf of all the board and staff of ILMI, I wish you a merry Christmas and look forward to working with you all in the New Year.
Damien Walshe, ILMI CEO