December Update 
It's December and we know that everyone is incredibly busy with the Christmas rush. It has been wonderful to see so many of our member organisations running colourful and engaging Christmas fundraising and awareness campaigns. Please do consider sharing last minute good news stories with the We Act campaign as they are amplifying them over the coming days on the hashtag #ChristmasHeroes. See www.weact.ie for more.
We were delighted to welcome Minister Heather Humphreys to our SGM on 29 November to discuss the #CostOfDisability with our Members.
We had a wonderful self-advocacy learning event in Donegal on 1 December hosted by the HSE, Inclusion Ireland and ourselves.
Our new joint policy report with the Citizens Information Board The Right Home: the Housing Needs of People with Disabilities was launched by Minister of State for Housing Peter Burke at an online event on 6 December.
DFI is seeking an external consultant to assist in the development of the organisation's three-year Advocacy Strategy. This will align with our current Strategic Plan 2022-2025. We have just published an invitation to tender with a closing date of 5 January 2023.
We are delighted to be continuing our Member Spotlight feature which this month features Bluestack Special Needs Foundation in Donegal. We chatted to CEO Wendy McCarry about the #CostOfDisability and the work of Bluestack. We also had a delightful visit to The Bluestack Shack coffee dock!
We share some of the highlights from International Day of Persons with Disabilities and #PurpleLights22 Campaign on 3 December.
In our FreedomTech section we feature a report from the latest CHAT session and congratulate the inaugural winners of the James Brosnan Scholarship from Enable Ireland.
In our Eye on Europe section we have a report from the EDF Board Meeting and Conference which took place in Dublin on 19 November. We also highlight the deadline for feedback to the EU Commission on the EU Disability Card.
Date confirmed for transfer of functions from the Department of Health to the Department of Children, Equality, Disability, Integration and Youth
We received confirmation this week that the transfer of disability functions, including community-based disability services and related policy, from the Department of Health to the Department of Children, Equality, Disability, Integration and Youth will take place on the 1 March 2023.
The last cabinet committee was held this week and it would be no surprise if an announcement was made this side of Christmas on the inflation payment for disability organisations. Once-off funding of €65million was announced as part of Budget 2023 for voluntary disability organisations to support them against rises in the cost of living. We will keep you posted on any further developments in this space.

Member Spotlight
Bluestack Special Needs Foundation

Actioning Advocacy
DFI supports self-advocacy learning event in Donegal

Events & Consultations
DFI issues tender for three-year Advocacy Strategy
Webinar delivered to Department of Health on #IDPwD
Shining a Purple Spotlight on Disability
Family and Community-Based Support Workers Forum

Eye on Europe
EDF Conference & Board Meeting in Dublin
Better Health for All in a Changing World
Share your views on the EU Disability Card

Health Update
NHAF – priorities for 2023
Short survey
DFI Quality & Standards Advisory Group – HSE Briefing

Policy & Research
Meeting with Minister Heather Humphreys
New DFI/CIB Housing Report
UNIC event on delivering more person-centred services
DFI presents Dóchas webinar
Workshop on disability with Ombudsman Ger Deering
DFI attends IHREC Grant Scheme Workshop
Engaging with the EU Commission
DFI raises disability deprivation and energy poverty increases
Reports of interest

FreedomTech
December CHAT event
Enable Ireland James Brosnan scholarship for AT
Member Spotlight
Bluestack Special Needs Foundation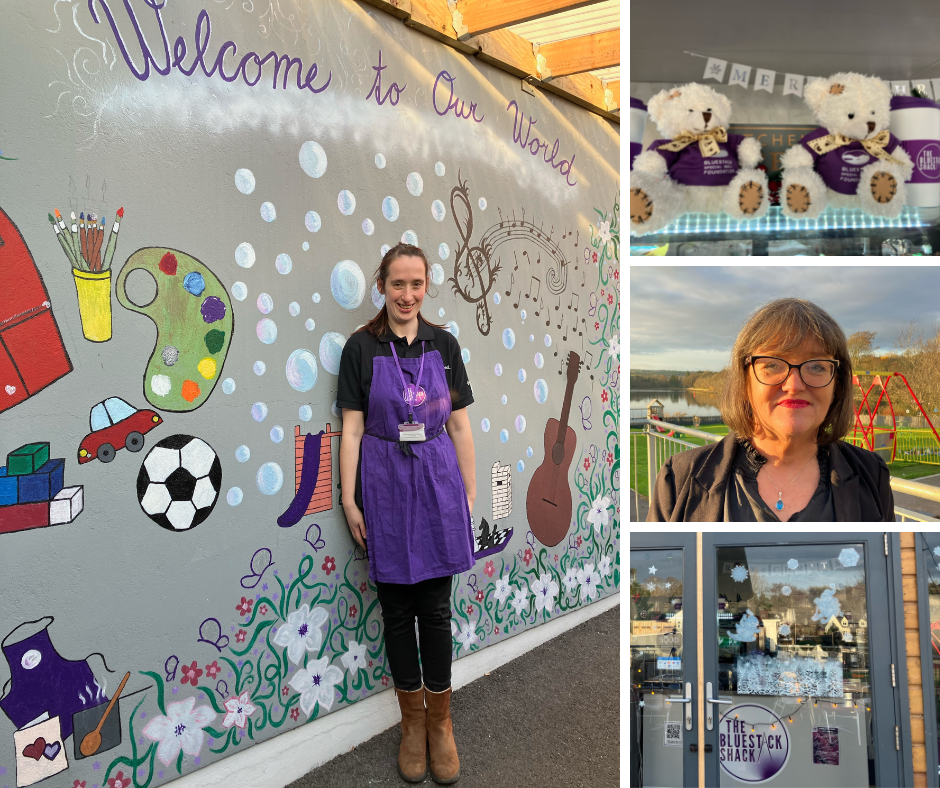 Our interview began with Wendy sharing the history of The Bluestack Special Needs Foundation, explaining that it all began with a charity walk over the Bluestack Mountains initiated by a parent of a child with additional needs.

The foundation arose because of a need for parents to have somewhere to go with their children with additional needs.

Wendy said the foundation 'is of the community, for the community' and down through the years they have never lost sight of this vision.

Wendy spoke about her own daughter Ava who has additional needs. Ava is now a young adult and Wendy said that down through the years she has been keenly aware of the differences when it comes to the choices her five children can make. Her sons can go to college, get a job and travel, but her daughter has limited choices. She has day care! Speaking passionately about her daughter Wendy says that Ava deserves better.

Wendy says that while the choices they offer to parents and families is important, it is not what defines the organisation. What defines them is the ability to hear, to really listen and to respond!

She said it is also vitally important that they remain autonomous as that is what has allowed them to be so responsive to the immediate needs that arise in families.

Speaking about how The Bluestack Special Needs Foundation links in with DFI and its Members, Wendy said, "We all have collective responsibility for the disability sector.

"We could not do what we do without opportunities to learn from other organisations. We get so much knowledge, information, innovation and creativity from other organisations from monitoring and watching what they do.

Wendy continued, "In fairness to DFI they create so many opportunities for us to come together to learn from each other and enable us to network with a whole load of different organisations through the Leadership Network, SGM, AGM and specialist meetings including those with Ministers. We are also brought together by DFI here in Donegal with other groups.

"I believe the sum is greater than the parts. We have a responsibility to change perspectives around disability!"

You can see the full member spotlight and listen to Wendy's interview here.

Wendy also spoke to us about the extra costs of disability which you can watch in this short video.

Nicole is one of a number of young adults being supported by Wendy and her team. Watch an interview with her and take a walk around the Bluestack coffeedock. Nicole welcomes us to the Bluestack Shack which is part of Bluestack Special Needs Foundation in Donegal. They do fantastic work and are so inclusive. Stop by, because Nicole makes a great latte! Click here to watch Nicole's interview.
Health Update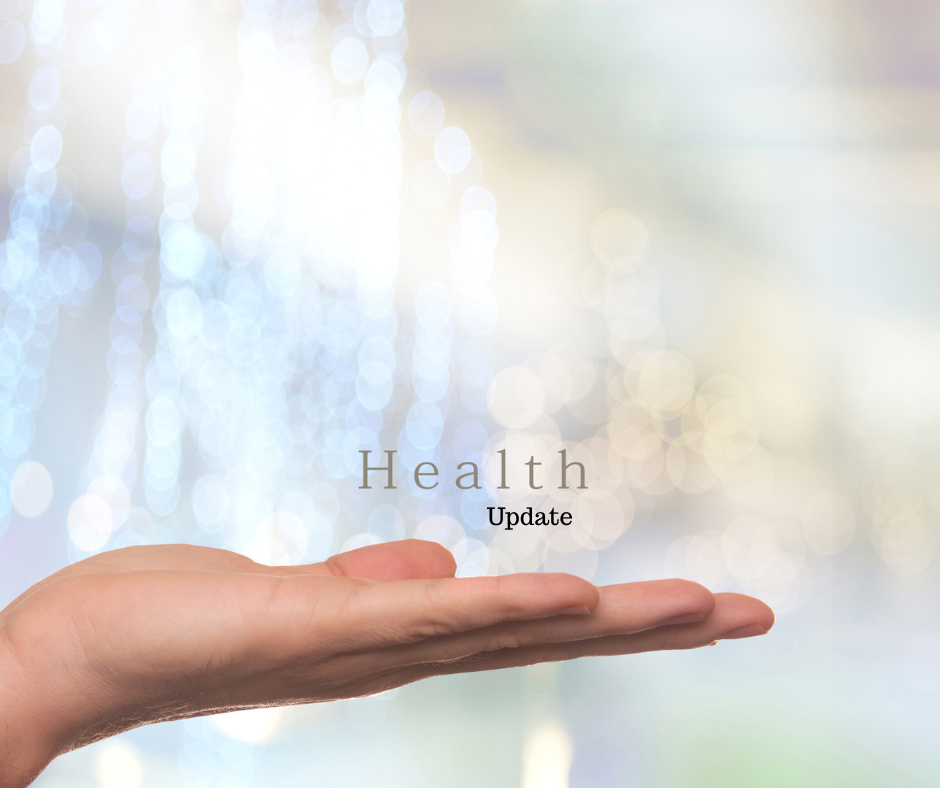 National Health Advisory Forum – DFI members consider and agree the 2023 health advocacy priorities for DFI
The DFI's National Health Advisory Forum, NHAF, met last week to consult with members on the top priorities for action in 2023. The NHAF was established to give members an opportunity to input and direct the work of DFI's advocacy programme. Last week's brainstorming session included discussions with members on the key areas of legislation, policy and HSE service delivery.
The key priority issues identified included workforce planning, the work of the Department of Health's Dialogue Forum, safeguarding and standards in community care, and children's services to name a few. DFI will collate this information and feedback to members in the next issue of our health update to NHAF members. If you would like to join this mailing list for the NHAF, please send your contact details to cathymcgrath@disability-federation.ie
DFI short member survey: Staffing Crisis within the Voluntary Disability Sector
DFI continues to raise the crisis in staff recruitment and retention for disability voluntary organisation. This is a critical issue for many of our member organisations and we are raising this as an escalating concern with national HSE personnel, at government departmental level, within the Oireachtas and with elected representatives.
We are asking member organisations to input into a short survey on this issue, available to complete via this link.
The evidence provided through the survey will inform and direct our advocacy work on your behalf.  The response you provide will be confidential and we will not report organisational specific information. Closing date for survey returns is Thursday 22  December.
Contact cathymcgrath@disability-federation.ie / 086 3847 440 for any queries.
DFI Quality and Standards Advisory Group briefing with the HSE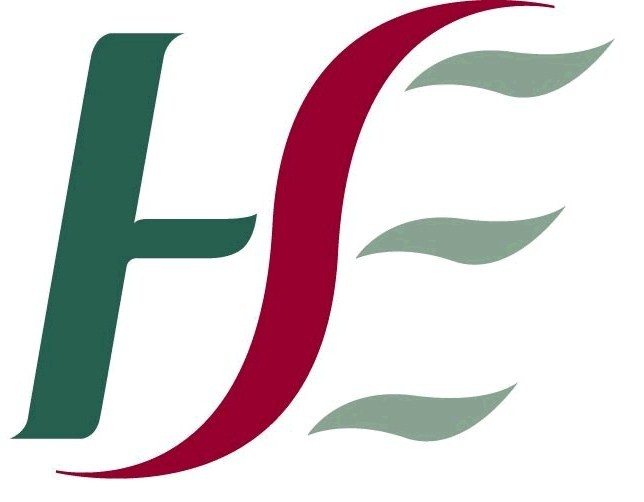 DFI have brought together key areas of organisation governance and standards including safeguarding, HIQA, ADM, Children First for greater member organisation representation and consultation.
Our first meeting of the DFI Quality and Standards Advisory Group will take place on Tuesday 10 January from 11:30 – 1pm. The HSE National Quality Improvement Team within Disability Services will be in attendance to brief members on their workplan for 2023. Click here to register for this event
Actioning Advocacy
Self-advocacy in disability sector is highlighted at Donegal Learning Event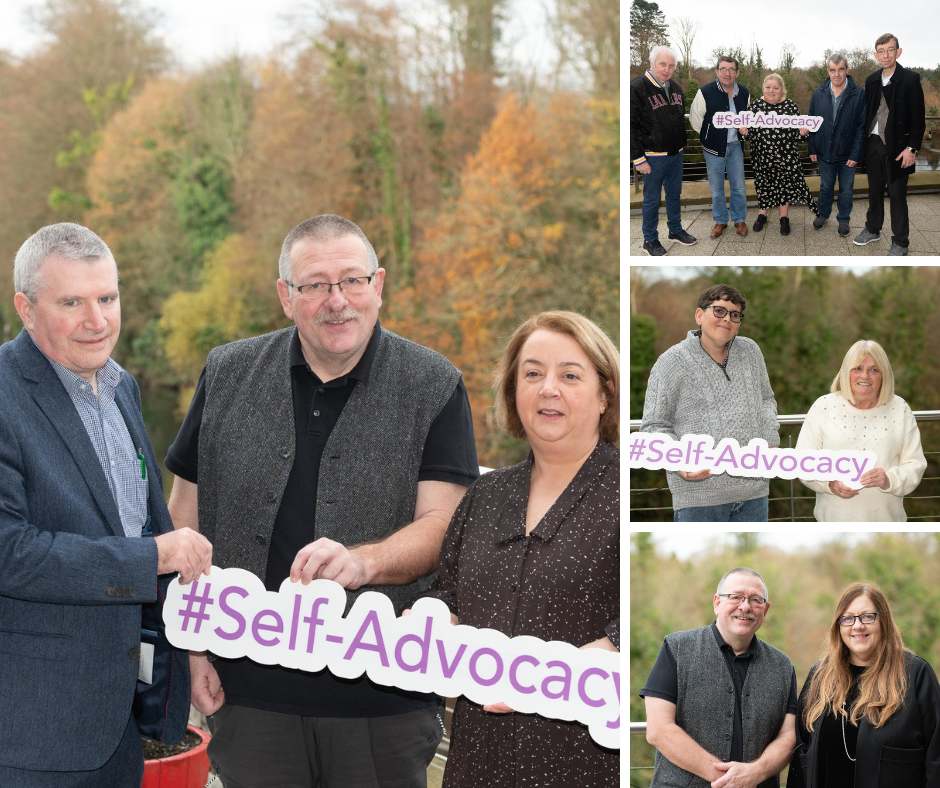 DFI in partnership with the HSE and Inclusion Ireland was delighted to deliver a learning event on Self-Advocacy in Ballybofey on 1st December. Over 100 staff, key workers and people with disabilities from across the region were in attendance. Attendees were treated to inputs from members of the DFI Self-Advocacy Programme, comprising DFI member organisations, key workers and self-advocates. Each spoke on their respective experiences and challenges in promoting and delivering self -advocacy in their organisations. The Sligo Advocacy Group which is supported by Inclusion Ireland, also delivered on their work in the area of self -advocacy.

Inputs in the morning were followed by workshops in the afternoon where the question of how to grow and promote self-advocacy in the region was explored. The presenters in the morning also attended or facilitated the afternoon workshops. One of the inputs related to the experience of self-advocates in their interactions with GPs and medical staff. This video was made by self- advocates in Rehabcare, and a very positive outcome form the day was that the video will now be used to train GPs and medical staff across the region in how to work better with people with disabilities. It was a very special event overall, and there is a commitment from the HSE and organisations in the region to use the learning from the day, to build stronger self- advocacy opportunities in all organisations across the region. Watch the highlights of the event in the below video:
Policy & Research
DFI welcomes Minister Heather Humphreys to its SGM meeting on the #CostOfDisability

DFI welcomed Minister Heather Humphreys to its SGM on 29 November which focused on the extra cost of disability. A video of self-advocates Catherine Cooper and Mark Mitchell in which they highlighted some of the extras costs of disability was shown at the meeting. Questions were put to Minister Humphreys on a number of issues including the extra costs incurred when a child is in hospital and costs of disability that were there before the cost of living crisis intensified.

Anna Gunning, CEO of Children in Hospital Ireland, raised the additional costs that are incurred by parents when one of their children is in hospital, often leading to one parent having to give up their job to care for the child. In response Minister Hunphreys said she is happy to engage on this issue and that her focus is to keep people out of poverty.

Paul Ginnell of European Anti-Poverty Network gave a broader context of the #CostOf Living crisis facing households at the moment saying that 50% of households are having difficulty making ends meet. He raised the further burden this places on people who also live with the cost of disability. Minister Humphreys said that "Support for people with disabilities has to be a whole of Government approach."

DFI's CEO John Dolan, offered words of thanks to the Minister for her attendance. He also acknowledged the €500 one-off payment given in Budget 2023 but stated that this cannot be a once-off payment and is required annually. He said the #CostOfDiability was there before the energy crisis and the cost of living crisis and that it will be there afterwards. He acknowledged that a door has been opened now and that the Minister has a deeper understanding of the issues. DFI and its Members will continue to work with the Minister on this matter.
People with disabilities face signicant challenges in finding a suitable home to live in – new report from DFI and the Citizens Information Board

A social policy report, published on Tuesday 6 December, by the Citizens Information Board (CIB) and the Disability Federation of Ireland (DFI), found that people with disabilities face significant challenges when it comes to finding a suitable home to live in. The new report entitled The Right Home: the Housing Needs of People with Disabilities was launched on behalf of CIB and DFI by Minister of State for Housing Peter Burke at an online event which was attended by a broad audience of disability organisations and disabled individuals, housing organisations, the National Disability Authority, the National Advocacy Service, Citizens Information Services, local government and statutory agencies, amongst others.

While acknowledging the severe housing crisis that Ireland has been experiencing, the report documents the disproportionate extent to which people with disabilities are failed by the system, and the range of challenges that they continue to experience in seeking to find a suitable home to live in. Housing policy is critical to enabling disabled people to enjoy equality of opportunity, to exercise personal choice, to participate fully in society, and to live with independence. The report highlights good practice components in addressing the housing needs of disabled people and says future strategy must have a rights-based perspective. Finally, the report outlines a framework for addressing the issues identified.

DFI's CEO John Dolan said, "We know that Ireland is currently dealing with a major housing crisis, but it is clear from this report that Disability housing is a crisis within a crisis, with disabled people having even less options than others in a very difficult housing market. Similarly, while societal understanding of the needs and rights of disabled people has gradually improved, some assumptions persist that people with disabilities should be looked after by family or charities and, by implication, that they should remain dependent rather than become independent. This mindset has to change so that disabled people can access the same suite of housing options that are available to the general population – disability must be factored into all discussions and policy considerations on housing."

Commenting at the launch, Minister Burke said that he welcomed the report as a timely, valuable and important piece of research.

DFI and CIB are grateful to Yomi Ogunsanya, Polio Survivors Ireland and Brian Hogan, Acquired Brain Injury Ireland for sharing their lived experiences at the report launch.

The report is available to read here.
UNIC Presentation
DFI was a speaker at the EASPD event "UNIC workshop: Service providers as social entrepreneurs through a personal budgets model". DFI presented the part of the UNIC project we have been most involved in, a tool for service providers to help them deliver more person-centred services. You can learn more about the event here.
Presentation at Dóchas Event
DFI presented at an event held by Dóchas. This webinar featured DFI and Plan International. DFI spoke about our own advocacy work in Ireland, how it resembles work that international organisations are doing, and what international organisations might learn from DFI's approach and advocacy successes.
Workshop on Disability with the Ombudsman
DFI attended a workshop with the Ombudsman Ger Deering and staff from his office on 'Public Services and People with Disabilities' on 29th November. We highlighted many issues impacting on people with disabilities' interactions with public services, including health and social care services, social protection, Local Authority services such as housing etc. Disability organisations from across the community and voluntary sector were also present. We were delighted to see many DFI members present who raised specific issues affecting the people they support.
The Ombudsman's role includes investigating individual complaints and conducting systematic investigations to influence improvements in public service. The 'Wasted Lives' report into the situation of disabled people aged under 65 who are inappropriately placed in nursing homes is an example of the type of systematic investigation the Office can undertake.
The Ombudsman's Office reiterated their desire for further engagement to explore major issues affecting disabled people. DFI will continue to engage with the Office of the Ombudsman, and we would encourage others to get in touch if there are issues that you would like to highlight. The contact details are available on their website.
DFI attends IHREC Grant Scheme Workshop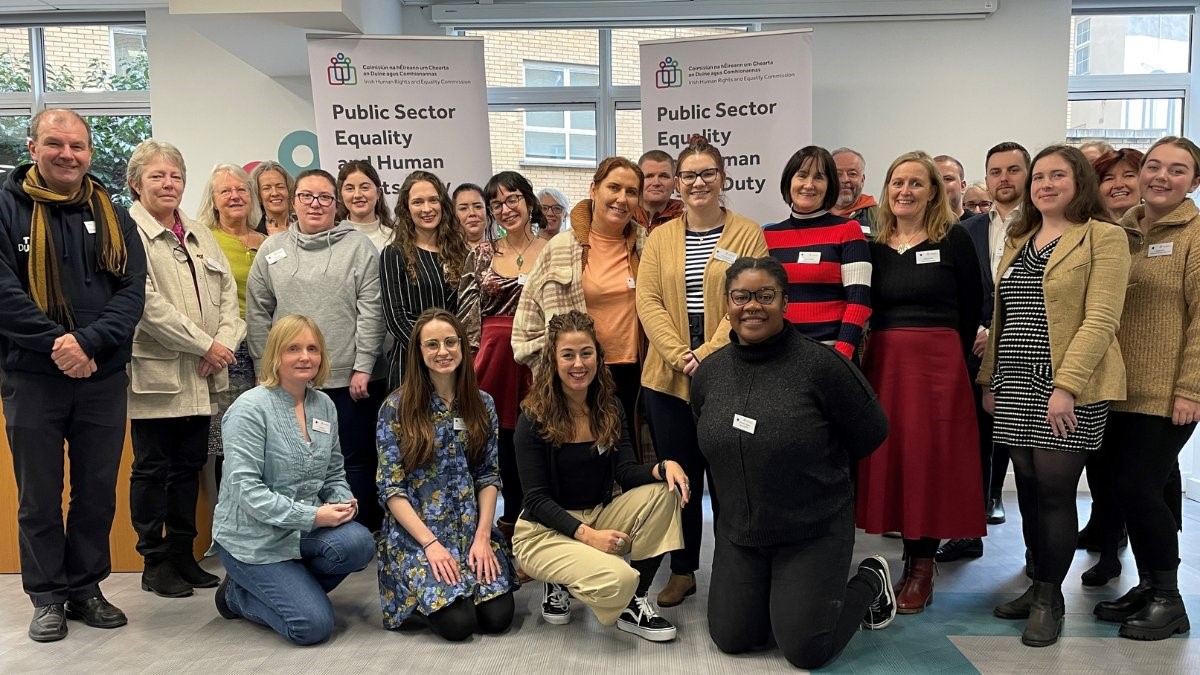 DFI attended a workshop run by the Irish Human Rights and Equality Commission, IHREC, on 'The Potential of the Public Sector Equality and Human Rights Duty for Civil Society Organisations' on 22nd November.

The event was for former and current recipients of the IHREC Grant Scheme and included a range of civil society organisations including disability organisations, and other organisations with a human rights focus. The event was a valuable opportunity to explore the Public Sector Duty and how civil society organisations can utilise it in their policy and advocacy work for the benefit of rights holders.

DFI were a previous recipient of an IHREC Grant, to carry out a project training local authorities in the UN CRPD and Public Sector Duty in 2019. We shared our experiences of undertaking this project with other organisations in group discussions. DFI gained valuable information from the project on awareness of the duty, and challenges to implementation that informs our continuing work with local authorities. The full report on this project can be read here.

If you have any queries relating to the Public Sector Duty, get in touch at meredithraley@disability-federation.ie
DFI engages with EU Commission
DFI attended an event held by the Department of Public Expenditure and Reform on Ireland's National Recovery and Resilience Plan. The Recovery and Resilience Plan outlines how Ireland will use €915m in grants from the EU to support economic and social recovery and address green and digital issues as we emerge from the COVID-19 pandemic. The event showcased some of the projects being funded through the Plan.
Amongst other issues, we raised the cost of disability with the Commission representatives, acknowledging recent once-off budgetary payments for disability. However, we stressed the need for annual financial support to address the increased costs for disabled people. This is in conjunction with the required cross-departmental working to ensure a holistic approach to disability is taken in Ireland.
DFI raises disability deprivation and energy poverty increases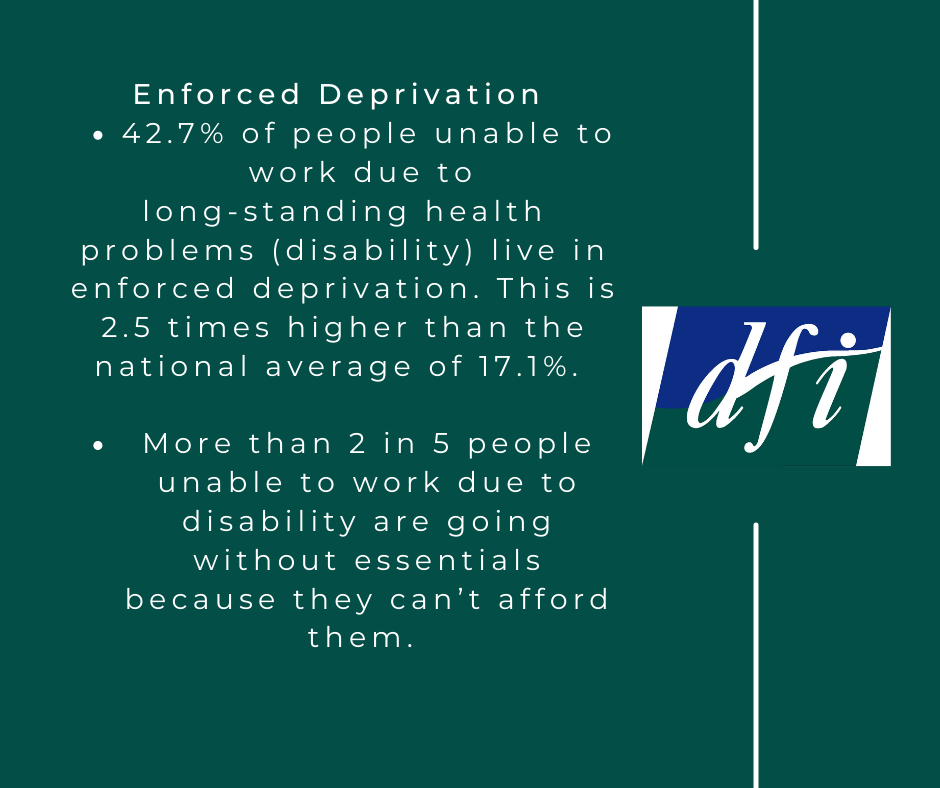 The CSO recently released the 2022 Survey on Income and Living Conditions (SILC) Deprivation statistics. Sadly, it shows that the number of people out of work due to longstanding health problems (disability) who are experiencing deprivation has again increased.

42.7% of people unable to work due to long-standing health problems (disability) live in enforced deprivation. This is 2.5 times higher than the national average of 17.1%. Also, one in seven (14.6%) of those unable to work due to long-standing health problems and are unable to afford a roast joint (or its equivalent) once a week, while one in 5 were unable to afford to keep the home adequately, and /or reported going without heating at some point in the last year. You can read all the data here.

DFI has raised these worrying statistics in a range of places in the past month – at the quarterly Disability Consultative Forum and in the bi-annual Community & Voluntary Pillar Bilateral meeting with the Department of Social Protection, as well as with Minister Humphreys at the SGM. Our advocacy on poverty and Cost of Disability will continue. The annual At Risk of Poverty and Consistent Poverty data will be released by the CSO in January.

We also attended the EU Citizens Energy Forum last month, an EU-wide civil society event held in Dublin which discussed energy poverty and policy actions to address it. We raised that disabled people's needs must be considered when developing policy on energy poverty, highlighted that they can often have extra energy requirements and are more likely to live in poverty at the plenary discussion. EDF also passed a resolution on cost of living and energy costs in Dublin – you can read it here.
Inadequate Personal Assistance supports preventing many disabled people from living full and independent life – ESRI Report
The ESRI recently published a significant research paper highlighting the impact of inadequate Personal Assistant (PA) support on people's day-to-day lives, based on a survey of disabled people who rely on PA services. The report highlights the positive impact PA provision can have, and the need for increased allocation of hours, a consistent approach and other changes to better deliver the right to independent living of disabled people. Earlier this year DFI was pleased to have discussions with the ESRI as they planned this research, and to link the ESRI with our members – some of you may have contributed to the research yourself. We welcome this timely report, which you can read more about here.
DFI issues tender for three-year Advocacy Strategy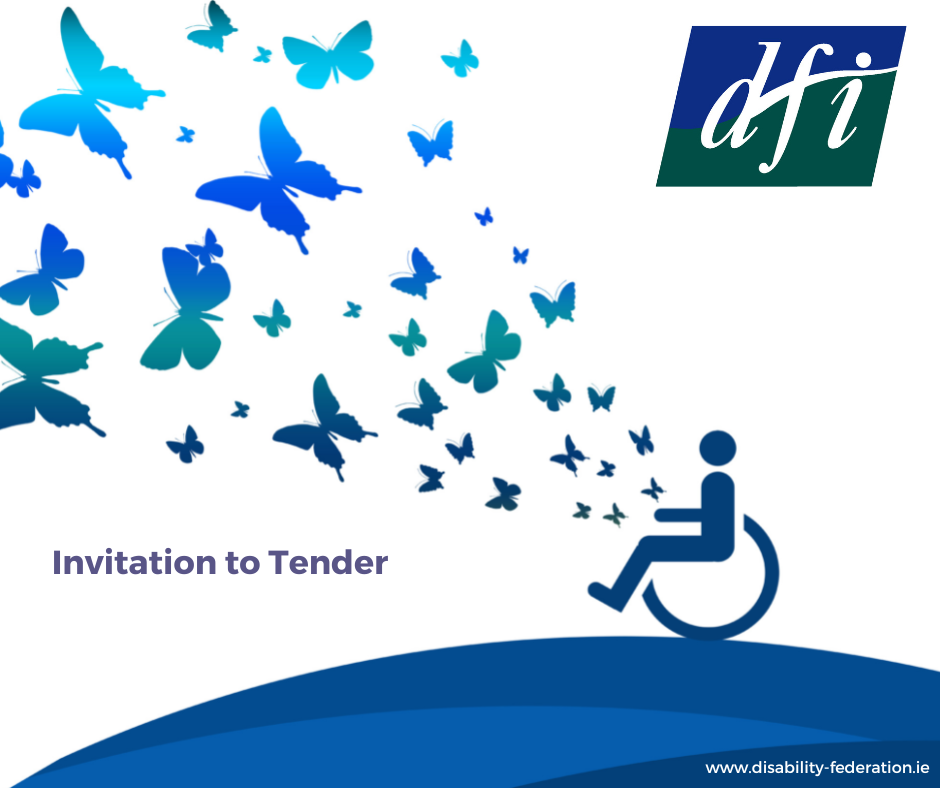 DFI is seeking an external consultant to assist in the development of the organisation's three-year Advocacy Strategy. This will align with our current Strategic Plan 2022-2025.

The closing date for completed Advocacy Strategy tender submissions is 5 January 2023. All queries in relation to this call should be directed to DFI Director of Advocacy and Inclusion emerbegley@disability-federation.ie

For more details on the invitation to tender see here.
DFI delivers webinar to highlight UN International Day of Persons with Disabilities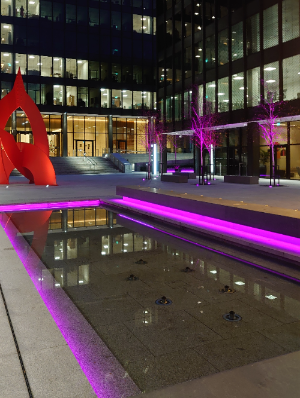 Last week DFI joined a webinar for staff in the Deptartment of Health to mark UN International Day of Persons with Disabilities. The session provided a brief overview of the use of the UN CRPD to public bodies on fulfilling their public sector duties. This was also followed by an introduction to disability equality both in the workplace and the public spaces we all share and spoke about accessibility and innovation in line with the overall theme of the day.

DFI provide training on UN CRPD & Public Sector Duty along with Disability Equality training. If you would like any further information on this please contact us at info@disability-federation.ie.
Shining a Purple Spotlight on Disability for #IDPwD and #PurpleLights225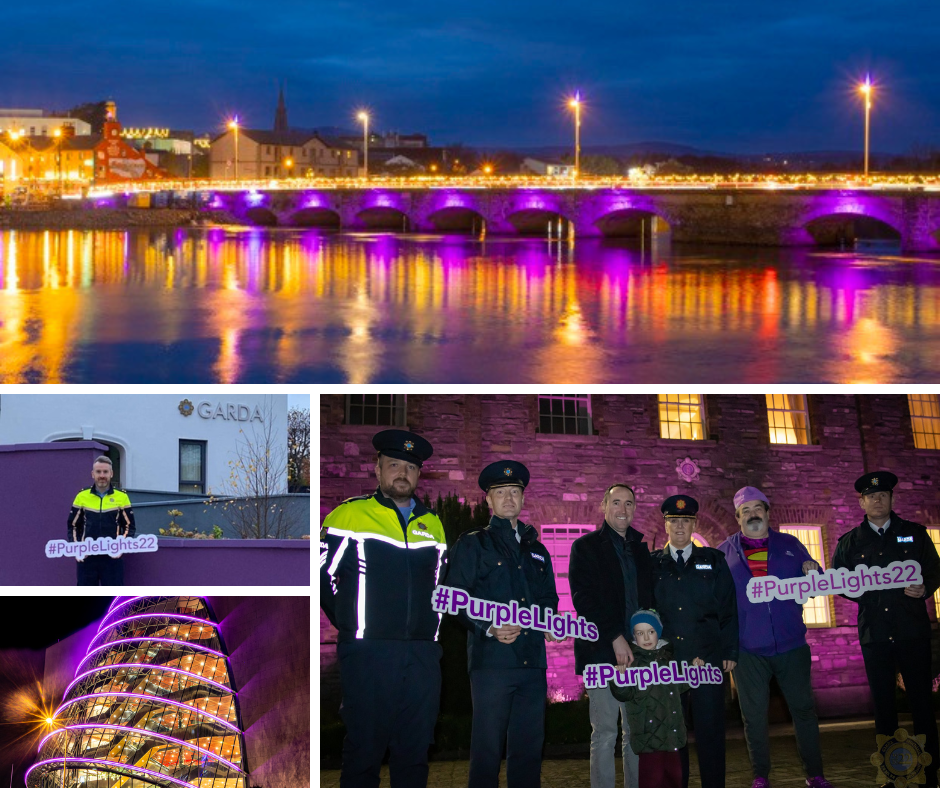 This year's International Day of Persons with Disabilities and the Purple Lights campaign took place on Saturday 3 December.

The Purple Lights campaign sees Government buildings local and national, major companies, civic and educational institutions turning purple to celebrate the UN International Day of Persons with Disabilities.

Quite a few landmark buildings turned purple again this year including City Hall in Dublin, The Convention Centre, Garda HQ and many more. The Rock of Cashel was lit up in purple as well as White's Bridge in Athlone. Cork City Council was also illuminated in purple. Venues across Kildare lit up in purple for their annual Disability Awareness Week which coincides with #IDPwD and #PurpleLights. The bridge in Arklow also lit up this year. There were also a number of buses wrapped in purple in Dublin and in Cork. The landmarks made it onto the Six One News on RTÉ One TV.

DFI is grateful to all those who took part in #PurpleLights22 and offers its congratulations to campaign founder Gary Kearney who said, "Purple Lights is a day of celebration, inclusion and awareness. For me personally, it is a way of celebrating my disabled life and the people I have met along my journey. Disabled people deserve to be recognised and celebrated for who we. We don't want to be pitied or applauded as inspirational – we just want to be seen as people! That is why I celebrate the UN International Day of Persons with Disabilities as I am proud of who I am and what I have achieved, so far. We still have a way to go."

Save the date: The #IDPwD will take place on Sunday 3 December 2023.
Family and Community-Based Support Workers Forum
The DFI Family and Community-Based Support Workers Forum recommenced in November with facilitation by Nollaig McGuinness. In attendance were a mix of existing and new Forum members from Acquired Brain Injury Ireland, Debra Ireland, MS Society, Muscular Dystrophy Ireland, Spina Bifida Hydrochepalus Ireland and Spinal Injuries Ireland. Other DFI member organisations are part of the Forum including Epilepsy Ireland and Polio Survivors along with our most recent Forum members in Blanchardstown CIL and Bluestack Special Needs Foundation.
The Forum is a space for:
Increasing points of connection and collaboration with other professionals across other organisations in Family and Community Support Worker roles
Reducing isolation of lone and remote workers
Supporting consistently difficult issues such as self-care and resilience
Sharing current issues in frontline work
Highlighting practice dilemmas and challenges, achievements and anomolies
Communicating the value of the Family and Community Support Workers role
Developing, learning and sharing practice knowledge and expertise including innovative models
Building relationships, working together and providing peer-to-peer learning and support
Creating a stronger sense of professional identity
Building a strong collective voice
The Forum is open to all Family and Community-Based Support Workers within DFI member organisations. It is open to staff regardless of location as the Forum sessions are virtual and occasional in-person and hybrid meeting options. The current geographic spread of the existing Forum Members covers national and regional roles across the country including those with a base in Louth, Mayo, Clare, Cork, Kerry, Dublin and Kildare.
Please contact Lisa Fenwick on 086 4670810 or lisafenwick@disability-federation.ie if you would like to join the next Family and Community-Based Support Workers Forum session in late-January or if you would like more information.
EDF Conference and Board meeting takes place in Dublin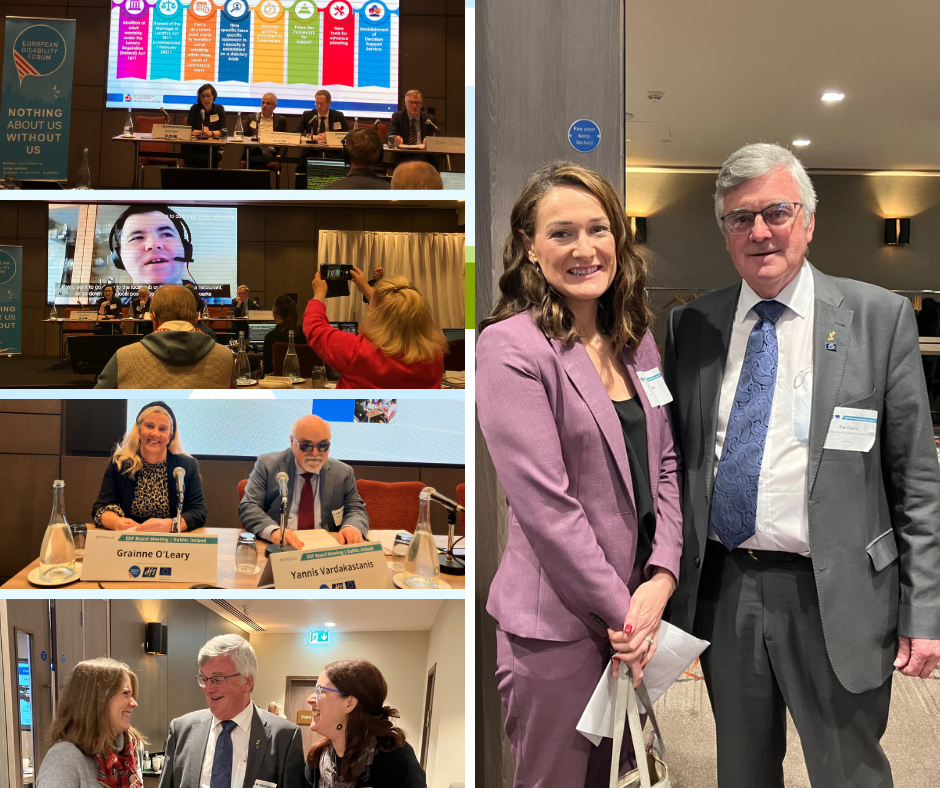 From signing the Disability Rights Convention to achieving equality before the law' was the title of a half day conference which was hosted under the umbrella of the European Disability Forum (EDF) as part of their board meeting which took place in Dublin on Saturday 19 November.

The conference was opened by Grainne O'Leary Vice -Chairperson, Disability Federation of Ireland, Yannis Vardakastanis, President of the European Disability Forum, Erin McGreehan, Senator and Representative of the Oireachtas Disability Matters Committee and Gerard Quinn, UN Special Rapporteur on the Rights of Persons with Disabilities.  In her address Grainne shared her appreciation for the work. She said, "We appreciate the ongoing advocacy and many successes brought about through your work over the past 25 years for disabled people. Your work is a valuable and necessary support to our work here as your Irish National Council member. We rely on your work to assist us.  Our Board is very appreciative of the outstanding contribution that EDF continues to make and particularly following the Russian invasion of Ukraine.

You can read more about the conference and watch some videos capturing the event here.
Better Health for All in a Changing World
Some good news that the new "EU Global Health Strategy: Better Health for All in a Changing World" includes the rights of persons with disabilities in access to health care in the world and refers to the UN Convention on the Rights of Persons with disabilities.
Share your views on the EU Disability Card with the European Commission
The European disability card will facilitate free movement for people with disabilities in the EU. With the card, disability status recognised in one EU country should be recognised in others too, giving the holder access to preferential conditions for some services across the EU. It should build on the pilot EU disability card (covering culture, leisure, sport and transport) and apply to a wider range of services. It may also incorporate the EU parking card for people with disabilities. Share your views on the EU Disability Card with the European Commission at this link . The deadline is 9 January 2023.
December CHAT event

The December CHAT event took place last week with Stuart Lawlor from Sight & Sound Technologies facilitating the discussion. There was a lot of engagement on Assistive Technology projects and equipment that hopefully are beneficial to you or the people you support. If you would like to host or have a topic you would like the CHAT community to explore in 2023 please email Sarah@freedomtech.ie and we will be in touch in the New Year.

If you would like a recording of this event, please request it from DFI.
Enable Ireland announces recipients of inaugural James Brosnan Scholarship for Assisted Technology
Enable Ireland have announced the recipients of their inaugural James Brosnan Scholarship for Assistive Technology (AT). Congratulations to Valerie Whelan, Boakai Abu Nyehn, Heylove Robert Mark and Patrick Hickey. The Scholarship was inaugurated in memory of James. You can watch a video on his life as an AT user and disability advocate.
Enable Ireland's National Assistive Technology Training Service offers a range of accredited and customised training programmes to support users of AT. The next Foundations in AT course will start in February 2023. More details at Assistive Technology | Enable Ireland
Post Disclaimer
We try to bring you news items that may be of interest to our readers. And while Cork CIL makes every reasonable effort to provide information that is as comprehensive, accurate and clear as possible, the information provided on this site is of a general nature. The news and stories shared on this page are often from third party organisations. The ideas and opinions expressed in these articles are those of the original authors and are not necessarily shared or promoted by Cork CIL. Responses to articles and queries about third party information should be addressed to the original author.